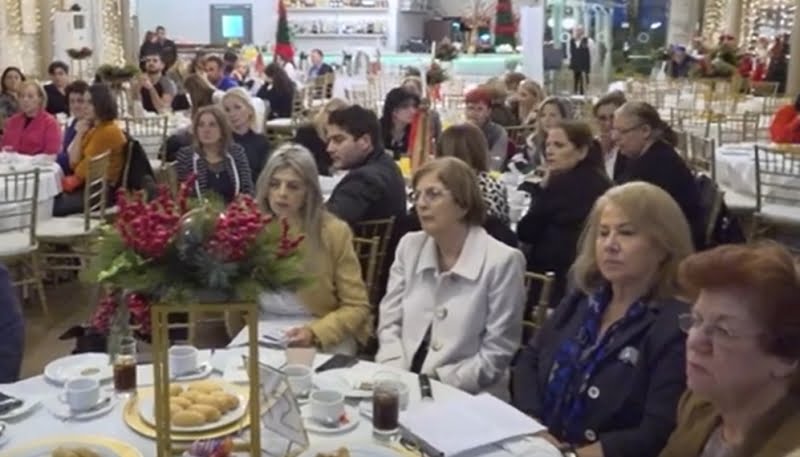 The abuse of the elderly is a tragic finding – Statistics on the programs offered by SPAVO were heard, among others, at an event organized by the EOKA Athletes' Melathon
Download the CYPRUS TIMES APP! HERE for Android and HERE for iOS
An event by the Melathron of EOKA Fighters on the theme "Abuse and neglect of the elderly is another painful reality" took place yesterday in Limassol, within the framework of the Global 16 days – actions against violence against women.
The event was addressed by the President of the Friends of Melathros Agonists EOKA Elli Maragou-Sofroniou who referring to how the action of Melathros started, said that the "seed" of the foundation was planted when a group of fighters, years after 55-59, visited a fellow competitor who was suffering and neglected. "The seed was watered with the love and contribution of ordinary people, the big donors who believed in the idea of ​​Melathros". , said that "elder abuse and neglect has become a rapidly worsening reality," adding that there is a lack of a picture of the reality, as many people are afraid to report abuse and abusers know that they can rarely prove their act.
Citizens must feel that the state is by their side, said Mrs. Neofytou, adding that "Averof has the knowledge, the disposition and the will to serve the citizens and to change the data, so that the fear of reporting incidents of elder abuse and the concern about stigmatization do not prevail".