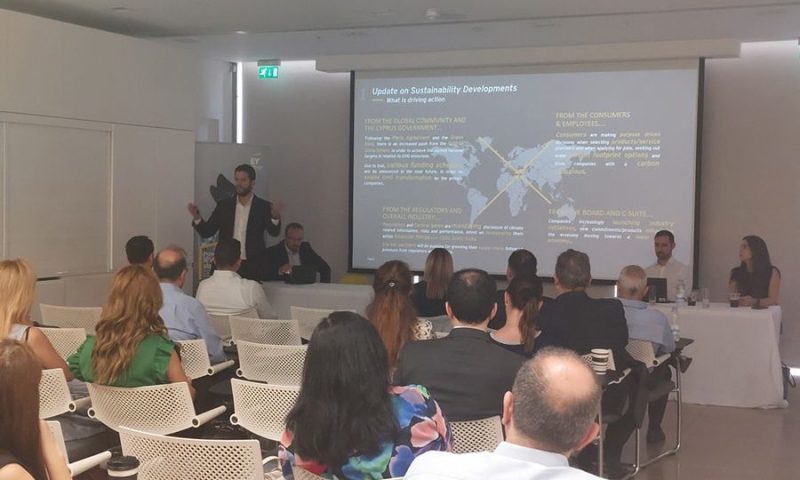 An event to present the challenges that many Cypriot businesses will face when implementing the European Corporate Sustainability Reporting Directive (CSRD) and the European Sustainability Reporting Standards (ESRS) was organized by EY Cyprus, on October 9, 2023, at the organization's offices in Nicosia. The event, which is part of the continuous information provided by EY on matters of compliance and sustainable development, was attended by executives of Cypriot and multinational companies based in Cyprus.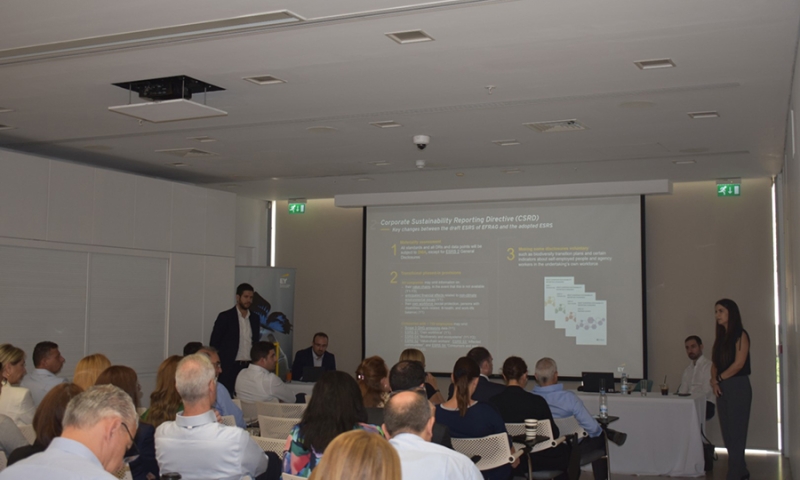 Following the European Green Deal, in January 2023, the European Commission put into force the Corporate Sustainability Reporting Directive, which modernizes and strengthens the rules on the social and environmental information that companies must report. The Directive aims to align sustainability reporting with financial reporting and to ensure consistency between sustainability reports submitted by businesses, so that stakeholders can use comparable and reliable sustainability information.
In the context of event of EY Cyprus, the integrated ESG Suite tool was also presented, which integrates all the requirements arising from the Directive and the standards, so that the readiness of each company with these requirements can be effectively and reliably assessed.
< p>The attendees of the event were welcomed by Stavros Violaris, Partner and Head of FAAS Services and Climate Change and Sustainability Services (CCaSS) of EY Cyprus, who introduced the topic, referring to the importance of the new Directive for Cypriot businesses.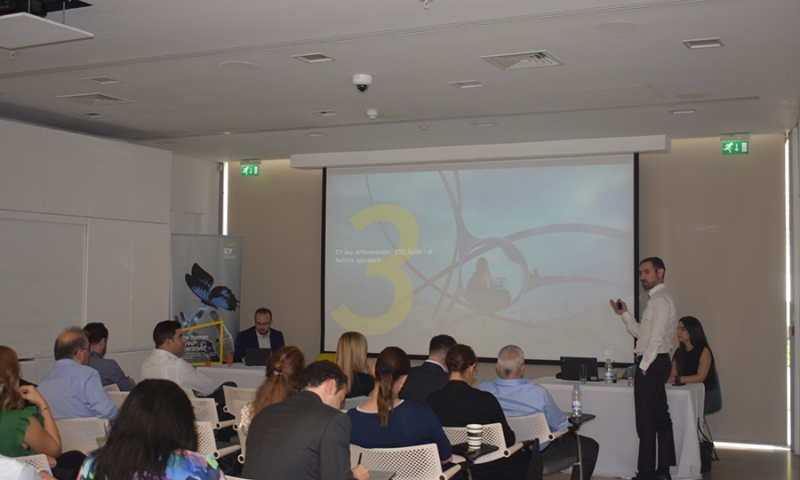 The Panos Choutris, Senior Manager, CCaSS Services, mentioned recent developments in sustainability issues at the European level, including the introduction of the new Directive.
In the changes introduced by the CSRD, the implications for the operation of businesses and compliance obligations and assurance that arise was analyzed by Konstantina Charalambidou, Senior Manager, FAAS Services.
Afterwards, Panos Houtris presented the ESG Suite, EY's holistic approach to providing all the elements required for companies to be prepared for ESG issues, especially in the context of the European Sustainability Reporting Standards (ESRS).
< p>Simos Simou, Senior Manager, Indirect and Environmental Taxes – Tax Transformation & Controversy, referred to the introduction of green taxation in Cyprus.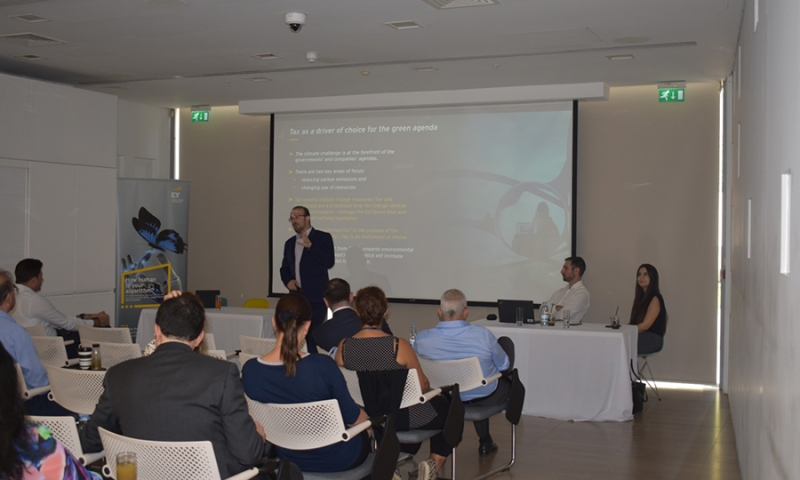 The event ended with closing comments by Stavros Violaris, who summarized the conclusions of the presentations.
On the occasion of the event, Stavros Violaris said: "The introduction of the European Directive on Corporate Sustainability Reporting is a necessary and important step to address climate change and other sustainability issues, through the improvement of standards for corporate sustainability reporting. Under the new Directive, up to 50,000 large and listed companies across Europe, as well as listed SMEs, will now have to report on sustainability, compared to around 11,000 companies that reported under the previous NFRD Directive. To be able to meet the growing demand for sustainability information from regulators and stakeholders, these companies will need to adapt their reporting processes, ensure compliance with new standards, strengthen data management and integrate sustainability information with financial reporting".
< iframe width='300px' height='500px' src='https://www.adstorebluebird.cy/api/banner/ServeBanner?zoneId=2734' frameborder='0' scrolling='no'>