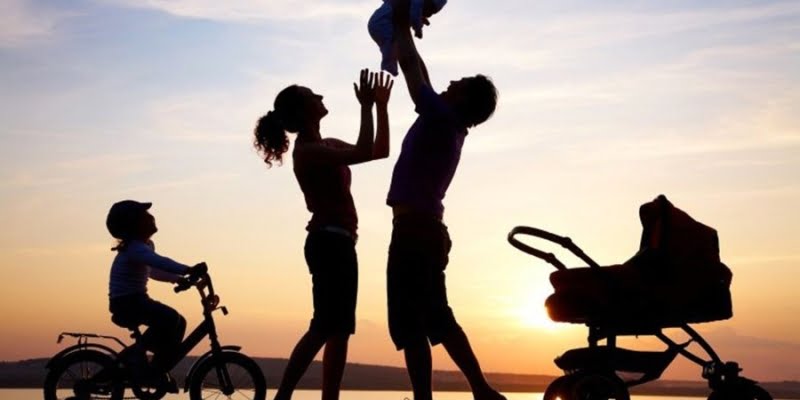 The Parliamentary Labor Committee decided on Tuesday the acceptance of the request so that parents and fathers, respectively, who have not entered into a marriage or cohabitation agreement, become beneficiaries of parental leave and paternity leave, upon completion of the' article examining the bills on parental leave.
As stated after the end of the session, the Chairman of the committee, Andreas Kavkalias, significant changes have taken place that constitute improvements on the original bills.
In addition, it stated that in relation to people with disabilities, the duration of the parental leave allowance is extended from four weeks, provided that the child has been certified by the disability assessment system as a person with a severe disability or with a moderate mental disability, to six weeks, provided that the child has been certified as a person with a total disability.
He also said that improvements have been made in terms of the transitional provisions provided for in the bills, as well as in the procedure for submitting applications, while he described as positive the point regarding the fact that provision for equivalent insurance has been added for workers in who are not paid an allowance for care leave or for reasons of force majeure.
«However, and despite the recommendations of the party, care leave and leave for force majeure remain unpaid, while the self-employed remain excluded. These are two important points that are evaluated as negative elements in relation to the bills", said Mr. Kavkalias, adding that the bills will definitely be in the plenary session on December 1st, if this is not done first on November 24th.
< p>DISY Member of Parliament Onoufrios Koullas spoke for a huge step forward, adding that the bills in question and the specific permit concern and affect the support of the working mother, the family, the father and young couples.
< p>Reconciling work life with family life must be a key goal, underlined Mr. Koullas, adding that DISY also supports the family, as announced by the party's president and candidate for the Presidency of the Republic, Averof Neophytou, is within the main axes and objectives, with these bills being part of this great effort.
The DISY MP also welcomed the flexibility of the Ministry of Labor for accepting the improvements heard during of the discussions, adding that what was mandated by the European directive has now been far exceeded.
At the same time, he noted that a start is being made for the overall study until the first half of 2023 regarding the relationship of self-employed with the benefits of the Social Insurance Fund and added that in any case improvements are possible in the future as well.
"Through proper management and the prudent policies of the government allowed this great social benefit to be offered for all parents without the imposition of new contributions for TKE from employees and businesses, concluded Mr. Koullas.
Source: KYPE