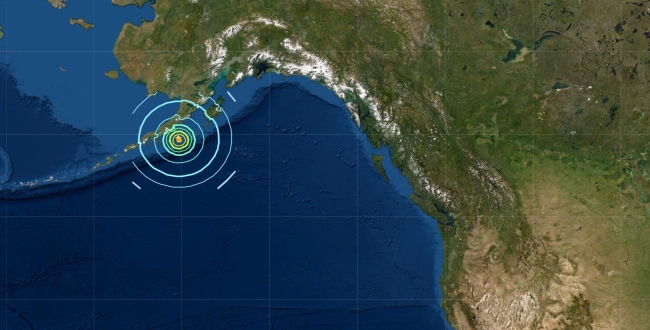 A strong earthquake measuring 8.2 on the Richter scale occurred in Alaska. The US Geological Survey initially spoke of a magnitude of 7.2, which it later revised to say it was stronger at 8.2.
The epicenter was reported 65 miles southeast of Perryville, Alaska, off the Aleutian Islands.
The National Tsunami Warning Center (NTWC) in Alaska issued warnings for southern areas, the peninsula and the Pacific coast from Hinchinbrook to the Unimak Pass, while the Pacific Tsunami Warning Center (PTWC) and Guam.
A magnitude 6.2 earthquake shook the coast of Alaska shortly afterwards. According to the USGS, the quake was recorded at 06:23 GMT and its epicenter was 137 kilometers northwest of Chignik at a depth of 42.2 kilometers. Minutes later, seismologists reported another 5.6-magnitude aftershock 130km from Chignik at a depth of 16.5km.