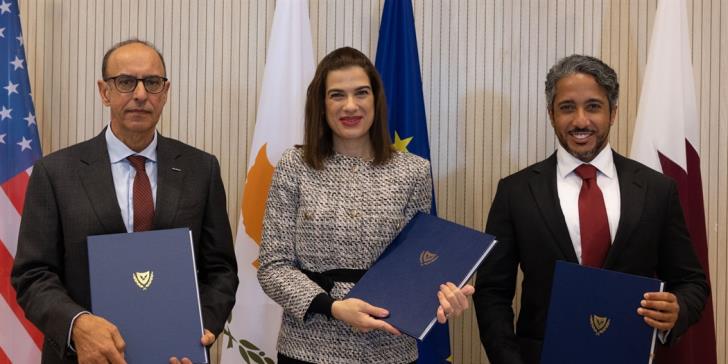 Insider
Natural gas will remain an important source of energy until 2050 and the quantities of hydrocarbons found in Cyprus could reach the markets via pipeline or liquefy it for shipping, the head of the Cypriot arm of ExxonMobil told the Associated Press on Tuesday. .
ExxonMobil Cyprus CEO Barnabas Theodosiou says "all energy sources remain relevant" for the next three decades in a "series" of scenarios set out in the Paris Agreement on Climate Change as the world turns to cleaner fuels towards achieving a zero emission target.
READ ALSO: Min. Energy: To reduce the consumption fee
Responding to the Associated Press via email that a combination of pipeline or liquefied petroleum gas is also a possibility for hydrocarbon to enter the market. Theodosiou explained that Cyprus has seen "very little" research activity to date and is considered a "border area of exploration" with "significant geological uncertainty" about how much gas is contained in the pockets below the seabed.
Although recent discoveries in the area, including Egypt's vast Zohr Plain, provide evidence that "geology can vary rapidly over short distances and only with a carefully designed and executed seismic and drilling schedule will we really know what is there." said Theodosiou. The Cypriot government has granted permits to ExxonMobil and its Qatar Energy partner to conduct exploratory drilling at two of the 13 plots in its EEZ. In one of them, ExxonMobil discovered a deposit estimated to contain about 5 to 9 trillion cubic feet of gas and is currently drilling to get a more accurate estimate of the "quantity and quality" of hydrocarbons.
The assessments and tests at the Glafkos site are expected to be completed this March, but it will take a few months before the collection date can be assessed to "give us a better understanding … and guide our next steps".