EY organization harnesses the transformative power of collaboration to create an ecosystem of businesses
► Revenue growth of 14.2%, marking one of the most successful years in the organization's history
► Investment of $3.6 billion in quality control, innovation, technology and human resources, including a $1.4 billion investment dollars to power EY.ai, a platform that will help organizations confidently adopt AI
► More than 127 million lives have been positively impacted through the EY Ripples corporate responsibility program
► 43% reduction in global emissions while increasing EY revenue by over 40% since 2019
EY's global organization announced combined global revenue of $49.4 billion for the financial year ended June 2023 (OE23), recording an increase of 14.2% in local currency (9.3% in US dollars). This performance represents one of the most successful years in the organization's history with record global revenues and continued significant growth.
EY also released its Value Realized report, an annual report detailing its financial performance, environmental, social and governance (ESG) efforts, and key areas of collaboration to create long-term value.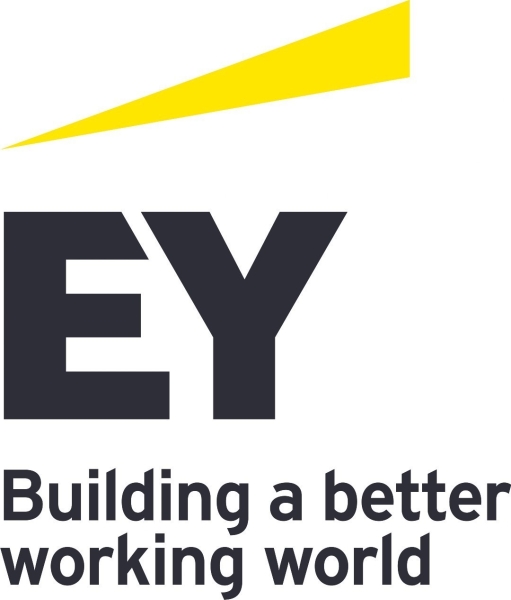 Continued investment in innovation and artificial intelligence
In Q23, EY invested $3.6bn in its audit quality, innovation, technology and people, as part of the three-year $10bn commitment announced in Q21, of which $1.4bn about artificial intelligence and the launch of the unified EY.ai platform.
EY.ai combines EY capabilities and artificial intelligence. EY also announced the launch of a large language model – EY.ai EYQ – of the EY.ai Confidence Index and specialized AI training for all its people. It has been preceded by the launch of a range of AI tools, including the EY Tax Co-Pilot, aimed at empowering EY tax professionals.
Leveraging technology, data and partnerships through ecosystems
The EY organization harnesses the transformative power of collaboration to create an ecosystem of businesses, offering a mesh of capabilities, technology, data and relationships. Over the past five years EY has developed 102 strategic ecosystem relationships and 67 alliances. 17 new business alliances and a total of 35 ecosystem relationships were signed in OE23.
Significant progress in reducing absolute carbon emissions
Significant progress is being made on a science-based decarbonisation plan, which includes increasing the use of renewable energy and leveraging technology to monitor carbon emissions in real time, as EY remains on track to achieve the its goal of net zero carbon consumption by 2025. EY's organization has reduced absolute emissions worldwide by more than 43%, while growing its revenue and workforce by more than 40% compared to 2019.< /p>
EY continues to be recognized as a leading force in sustainability services. In Q23 EY's Climate Change and Sustainable Development Services (CCaSS) teams recorded impressive combined revenue growth of over 40%, while EY was recently named the No.1 firm in climate change consulting by independent analyst firm Verdantix. Today, around 5,000 dedicated sustainability professionals work at EY, including engineers, scientists and sustainability experts.
Investing in sustainability education and technology < /p>
FY23 saw EY's record investment of $385m in training, leading to an all-time high of 24 million training hours, or 61 hours per employee on average.
EY offers 227 learning certifications – known as EY Badges – in a range of disciplines including artificial intelligence, supply chain design, diversity, equality and inclusion (DE&I) and sustainable development, in addition to technical training in accounting and taxation. Every day, more than 430 Badges are awarded to EY people and, to date, more than 410,000 have been awarded since the program began in 2017.
Following the success of the EY Tech MBA 2020, last year the EY has introduced yet another new fully accredited degree in collaboration with Hult International Business School ꟷ the EY Masters in Sustainability. This year, the sixth and largest EY Tech MBA class included 74 graduates, in addition to the first EY Masters in Sustainability graduates, with a total of 274 graduates across all EY degrees.
Today, more than 70,000 technology professionals work at EY, including data scientists, artificial intelligence engineers and cloud experts.
Investing in its people and teams is a constant priority< strong>EY
Diversity, Equality and Inclusion (DE&I) remains a strategic priority at EY. To affirm this commitment, EY Global Executive has signed the Global Declaration on Diversity, Equality and Inclusion and will promote the representation of a wide range of diverse executives across the EY organization globally at the highest levels.
In OE23, 36% of partner, principal, executive director and director (PPEDD) promotions were women. In total, EY23 saw 2,216 promotions to PPEDD positions, the largest number in the organization's history, reflecting EY's strength and confidence in the future.
The number of employees in EY's global organization continues to grow, reaching 395,442 people worldwide, with an 8.2% increase in the total number of partners. This year, 4.7 million people applied to work at EY, of which 122,000 were hired, with an overall retention rate of 79.3%. 93% of new hires said they had a great hiring experience.
Building a better working world
EY has set the ambitious goal of positively impacting one billion lives by 2030 through the EY Ripples corporate responsibility program. Since the launch of EY Ripples in November 2018, more than 127 million lives have been positively impacted, including 46 million lives in OE23 – the highest number ever impacted in a single year.
Commenting on global economic results of EY, Ronald A. Attard, CEO of EY Cyprus, states:
"Our commitment to creating long-term value for all stakeholders, combined with our continued investment in technology and our people, has led to another year of impressive growth. I feel particularly proud of our teams, around the world and of course in Cyprus, who support our clients by working with them to transform their organizations, overcome obstacles and seize opportunities in these difficult global economic conditions. We will continue to deliver the same exceptional level of service to our customers, while positively impacting the lives of millions of people and reducing our environmental footprint."
< iframe width='300px' height='500px' src='https://www.adstorebluebird.cy/api/banner/ServeBanner?zoneId=2734' frameborder='0' scrolling='no'>