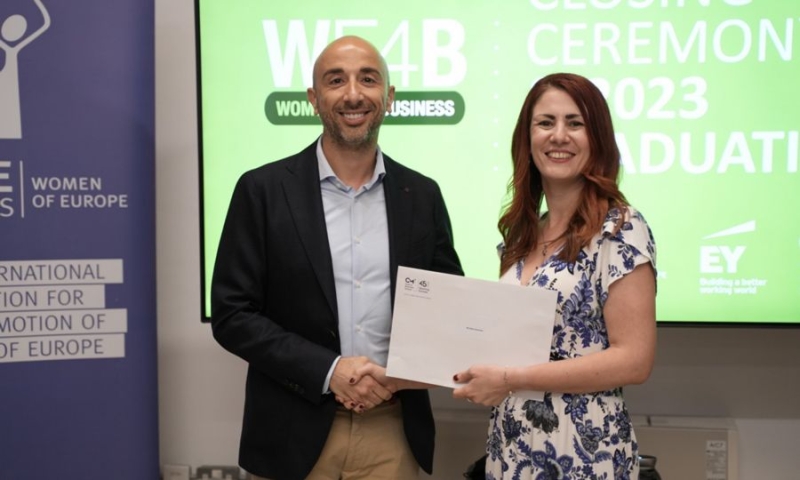 A collaboration between AIPFE Cyprus – Women of Europe , EY Cyprus and CIM Cyprus Business School
The program trained 11 unemployed or part-time university graduates
AIPFE Cyprus – Women of Europe in collaboration with EY Cyprus and CIM-Cyprus Business School, successfully completed the 4th consecutive Women Fit for Business (WF4B) Cyprus program. The program concluded with the closing ceremony on May 24.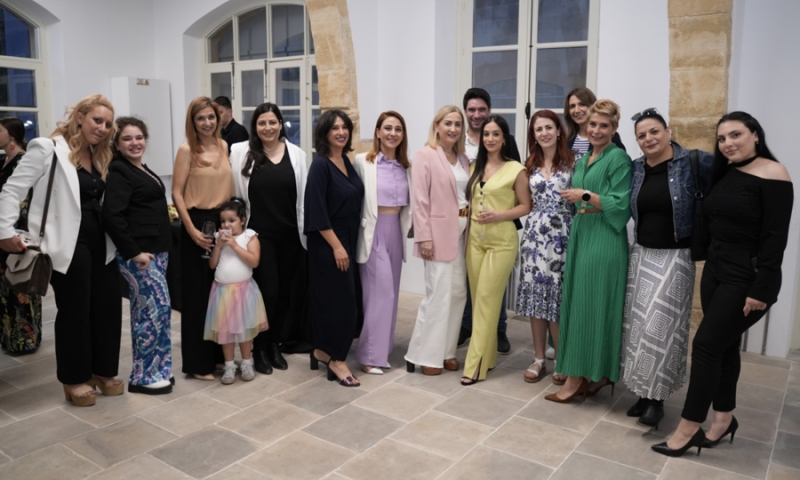 Launched in 2015 by AIPFE, the 30-hour program ran from February to May 2023 with the aim of empowering, motivating and connecting unemployed and underemployed female university graduates. The program included training and coaching in key skills and covered a range of topics including interview techniques, flexible working methods, digital marketing and the art of decision-making.
This year's graduating class consisted of 11 women with ambitions and diverse interests, from psychology to interior design, linguistics to digital design, and finance to law, confirming the breadth of this generation's core interests.
Speaking on behalf of CIM-Cyprus Business School, Giagos Hatzigiannis, CEO noted that "As CIM-Cyprus Business School we are happy to celebrate the successful completion of the WF4B program, in which we have partnered with AIPFE and EY Cyprus for the second time. At CIM-Cyprus Business School we have been creating business leaders for the past 45 years. This project gave us an excellent opportunity to transfer knowledge and inspire young women for a successful career, fully aligned with our Social Responsibility Strategy. We would like to congratulate all the participants and wish them every success, continue on the path of continuous growth and learning, and never stop looking for the path that will help them achieve all their goals."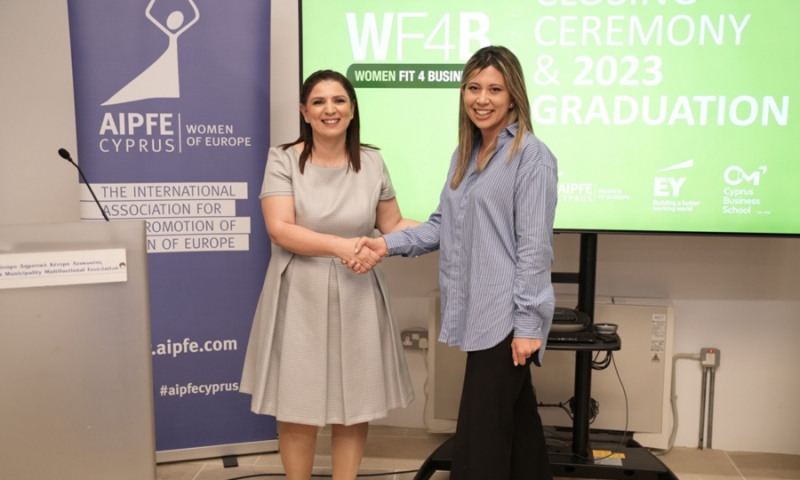 On behalf of AIPFE, Myria Avraamidou, project manager of WF4B, addressed the graduating class. "Be ambitious, but also be humble and compassionate? Take credit for your success, without blaming others for failure. Be intellectually rigorous, recognize your biases, and your privileges. Define yourself by what you love. Be expressive and generous, praising those you admire. Respect people with less power than you? Confidence is nothing more than the ability to trust yourself."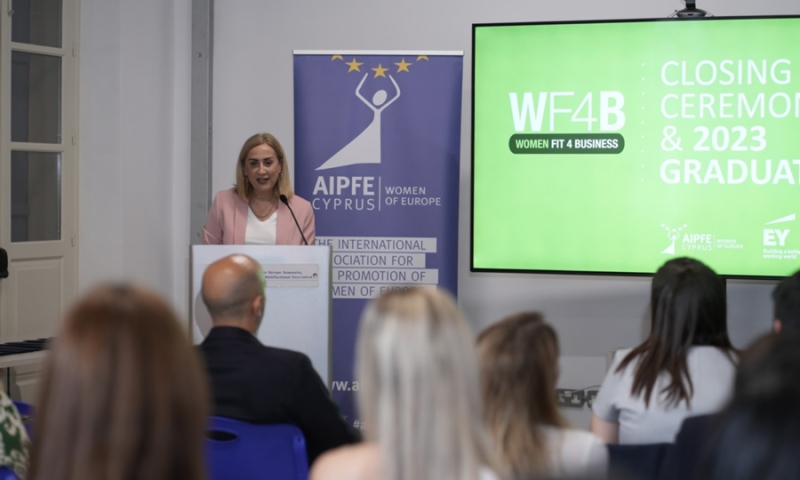 Commenting on this initiative, Myria Saparilla, Partner, Tax Services at EY Cyprus said: "At EY we are dedicated to creating a better working world and, through the EY Ripples programme, we are supporting young people to develop skills and find meaningful employment. In this context, we are proud to have supported, once again, AIPFE's WF4B program aimed at empowering young women in Cyprus. We hope we have given these women the opportunity to make a fresh start in a new career of their choice."
Finally, the spotlight turned to the WF4B graduates who received their diplomas with great joy. and pride. Two prizes were awarded by CIM and EY – an MBA scholarship at CIM worth €7,800 and a six-month internship at EY.
< iframe width='300px' height='500px' src='https://www.adstorebluebird.cy/api/banner/ServeBanner?zoneId=2734' frameborder='0' scrolling='no'>