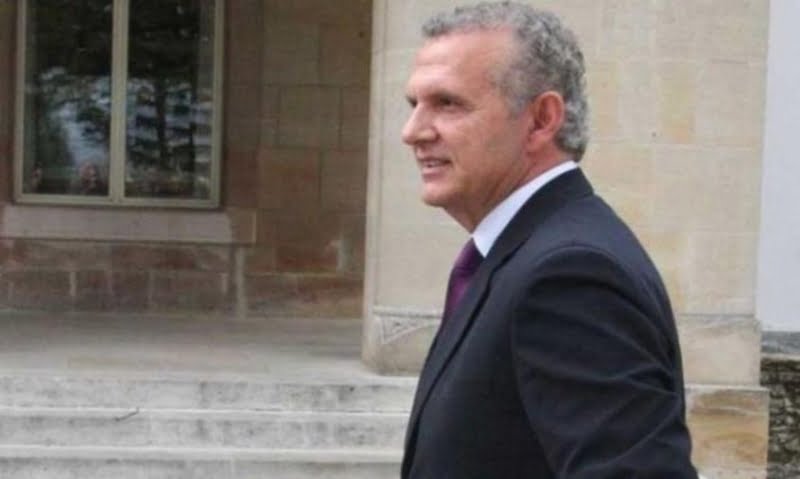 Our emigrants have emerged as our best ambassadors abroad, said the Commissioner of the Presidency, Fotis Fotiou, who delivered a greeting at an event organized by NEPOMAC in London, for the delivery of gifts for the children of Rizokarpasos. &nbsp ;
Initially, Mr. Fotiou said that the trapped children of Karpasia are "worthy of all our admiration and appreciation". "With their persistence, patience, determination and faith", he added, they emerged together with their trapped parents, guardians of our occupied territories and symbols of the unwavering will of our people to continue their struggle for survival and justice, enduring to the trials and problems brought by the Turkish invasion and occupation".
Afterwards, the Commissioner of the Presidency expressed his great appreciation to NEPOMAC "for its multifaceted contribution at the political, social and cultural level". "The dynamism, the patriotism, the commitment to our principles, values ​​and traditions, the tireless efforts in general and the love for our country, have proven many times that NEPOMAK, together with POMAK and PSEKA, are a valuable capital that always has a positive effect on the efforts we make together both to promote our national issue and to maintain and strengthen the ties that unite us with our emigrants abroad", he emphasized.
"The organizations of our expatriates, their leaders and other officials, as well as our expatriates have emerged as the best of our ambassadors abroad", Mr. Fotiou pointed out.
Especially for the new generation of emigrants who are the future of our diaspora, he added, "we are always helping them in their organized actions, in their education and training issues, as well as in their innovative initiatives and activities, and this underlines the sensitivity that the government and personally the President of the Republic demonstrate towards our emigrants in the issues that concern them and that we can promote through our cooperation".
Furthermore, the Commissioner of the Presidency noted that "the participation of younger people in such initiatives and actions, gives us hope that we can achieve a lot, which the previous generations of our emigrants initiated with efforts and sacrifices". "This is why we attach particular importance to the issues concerning our new emigrants, both with the programs to encourage their involvement in the family activities of their places of residence, as well as with the programs of more frequent contact and getting to know them with Cyprus, emphasizing the learning of our language, history and culture", he concluded.
(CYPE/PH/THNE)