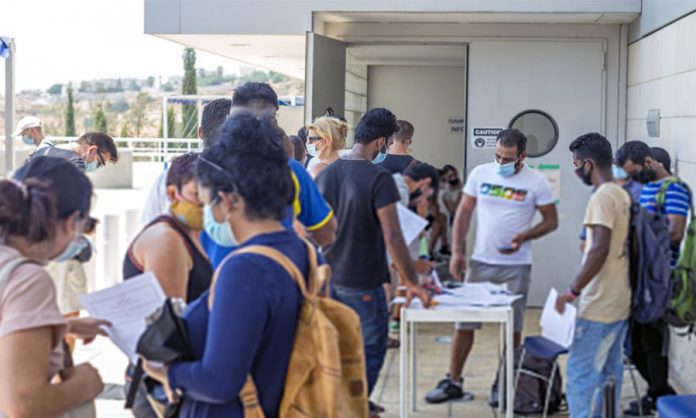 A news that caused panic and upset on social media, that a 12-year-old boy lost his life one day after his coronavirus vaccination, has been refuted by the Police but also by the Director of Pharmaceutical Services and responsible for pharmacovigilance Elena Panagiotopoulou.
In particular, the heinous and non-existent news appeared on social media, with users who reposted it claiming that the news was fully confirmed and valid.
"K" contacted Ms. Elena Panagiotopoulou, who clarified that they have not received any report of such an incident, nor a "yellow card" and that she contacted the Limassol Hospital Authorities who in turn stated that such a thing has not happened.
In addition, the Police also state ignorance about the incident for any death of a 12-year-old in Limassol, while none of the members of the Forensic Medicine Service were called to perform an autopsy on the body of a child.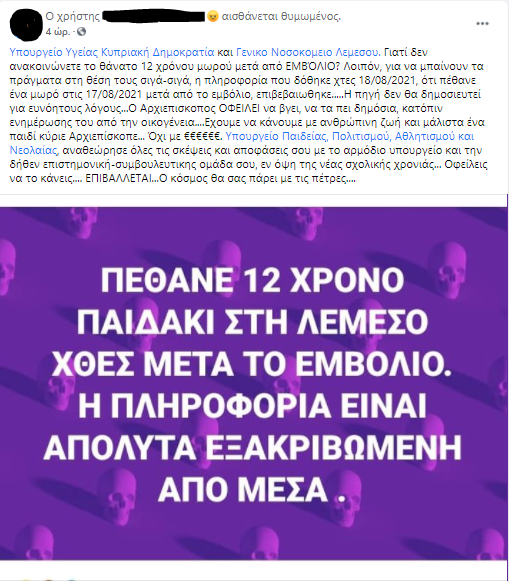 source: KAPHIMERINI KYPROU