The Ministry of Transport discussed allowing European citizens, holders of a professional driver's license, to be directly employed as bus drivers in Cyprus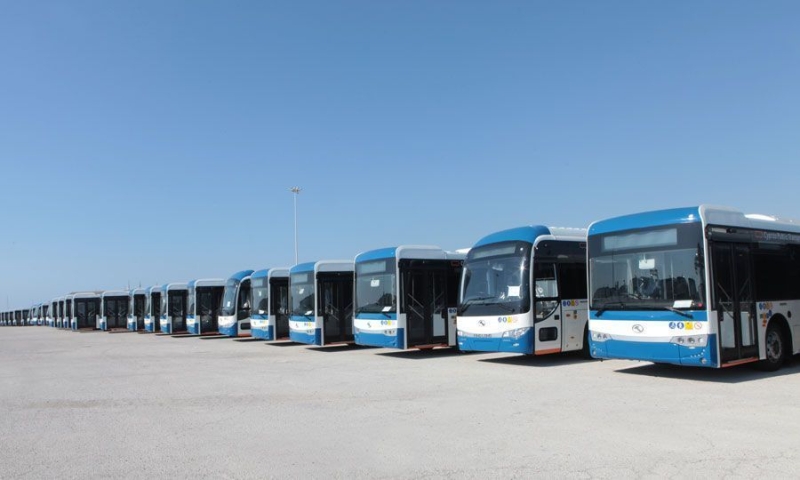 It is imperative that the insurance barriers that apply today regarding the issuance of the professional bus driver's license to European citizens continue to exist, said AKEL Member of Parliament, Valentinos Fakontis.< /p>
Mr. Fakontis made statements on Thursday after the end of the session of the Parliamentary Committee on Transport, which discussed the granting of the possibility to European citizens, holders of a professional driver's license, to be directly employed as bus drivers in Cyprus, by submitting proof of a clean criminal record which issued by the Member State of nationality of the professional concerned.
Initially, the AKEL Member of Parliament said that it is imperative that the insurance barriers that apply today continue to exist, adding that professional drivers must have a clean criminal record certified by the authorities of the Republic of Cyprus in order to ensure the safety of passengers.
Also, he indicated that the knowledge of the Greek language is a necessary condition and should not be changed by any legislative regulation. "We should be concerned about the lack of professional drivers, since too many drivers who have the relevant professional license do not practice the profession," he continued.
In addition, he emphasized that the state must find solutions immediately to limit the use of the private vehicle and encourage the use of public transport, especially the bus.
In response to a question, Mr. Fakontis said that the salary of a bus driver amounts to 1200 to 1300 euros. "Strong incentives are needed for professional drivers to practice the profession", he concluded.