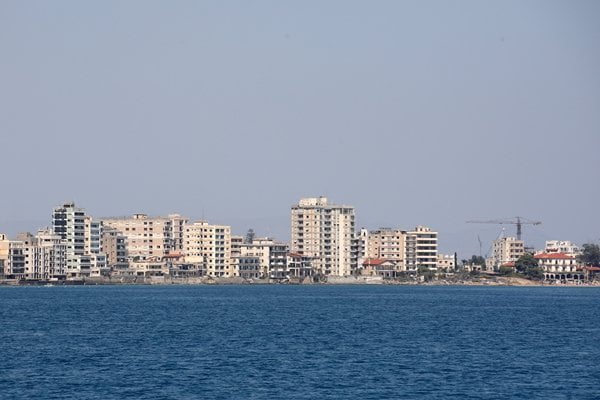 Famagusta to become the cultural capital of the Turkish world, declared the "min. tourism" of the pseudo-state
Download the CYPRUS TIMES APP! HERE for Android and HERE for iOS
Famagusta must become the cultural capital of the Turkish world, said the "Deputy Prime Minister" and "Minister of Tourism, Culture, Youth and Environment", Fikri Ataoglou speaking at the 39th Session of the Permanent Council of the TURKSOY organization in Bursa.
< p>According to the GTP, local media reported that Mr. Ataoglou said yesterday that it was his honor and pleasure to participate in the meeting of TURKSOY, which since its establishment has continued its efforts to strengthen the unity of the heart and the brotherhood of the Turkish peoples, to transfer the common Turkish culture to future generations and project it to the world.
He added that Turkey supports the Turkish Cypriots whom some wanted to condemn to a life in isolation, depriving them of their political, economic, sporting, artistic and human rights and freedoms".
"We are determined to break these embargoes that have been imposed on us, to keep our common values, language and culture alive, pass them on to future generations and continue the Turkish presence on the island with the support of Turkey, the motherland and TURKSOY member and observer countries," he said.< /p>