Among his many activities was the official designer of the Ferrari team in Formula 1.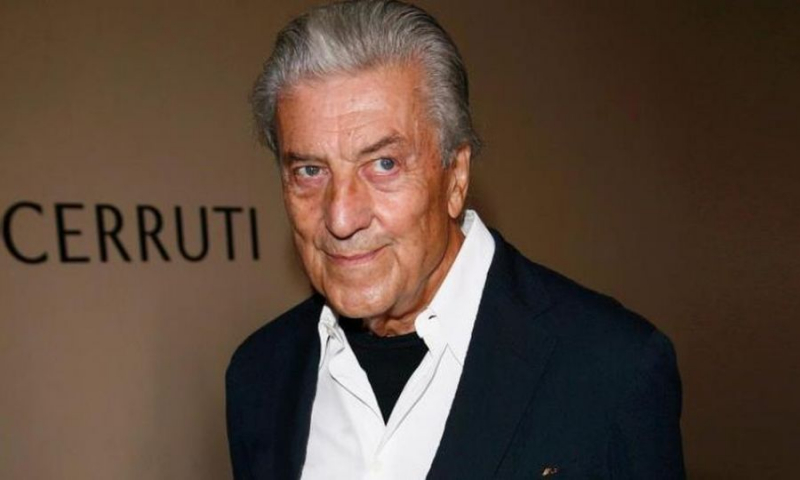 Famous Italian fashion designer Nino Cerouti has died at the age of 91, a source in the fashion industry told the French Agency today, confirming information from the Italian media.
Ceruti died at a hospital in the city of Vercelli, in the Piedmont region of northwestern Italy, where he was undergoing hip surgery, according to the online edition of the Corriere della Sera newspaper.
"A giant among Italian businessmen is gone," reacted Undersecretary of Economic Development Gilberto Pizzeto.
Cheruti introduced "casual chic" to luxury men's fashion. In the 1970s it was considered a metric of casual elegance, but he felt that the term "elegance" had "a terrible taste of the old", preferring the meaning of "style".
"Having style means combining culture and art," according to Cheruti. Born on September 25, 1930 in Biela, Cheruti was forced to drop out of philosophy at the age of 20, following the death of Silvio's father, to take over the family textile factory, leaving his dream of becoming a journalist.
In the 1960s, he met the then unknown Giorgio Armani, four years his junior, and hired him as a designer for men's fashion. The duo, who significantly influenced the fashion world, divorced a decade later, after Armani's decision to found his own fashion house in 1975.
Among his many activities, Nino Ceruti, who was honored with the "Knight of Labor" award, was also the official designer of the Ferrari team in Formula 1.