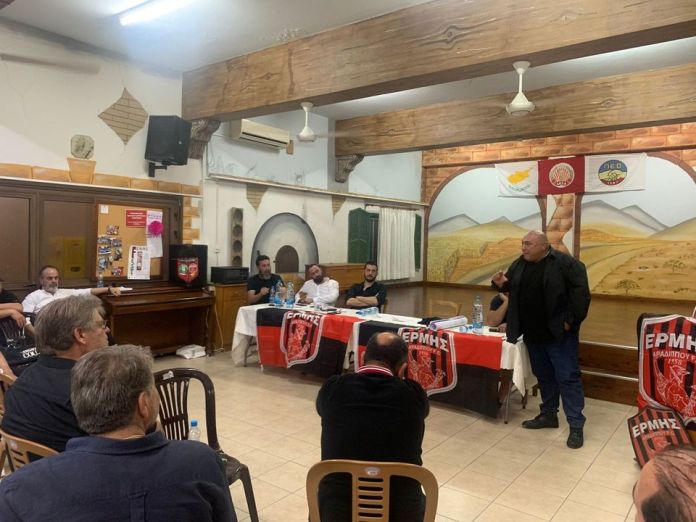 Hermes briefed on the general meeting held on Thursday night, informing that Lucas Fanieros will be honorary president and will help from outside the team of Aradippou. The new board of directors will be elected next Tuesday, May 24.
The announcement:
" The General Assembly took place tonight at the Building of our Association in Aradippou and the General Assembly ended (photo).
The Outgoing President Mr. Lucas Fanieros made his report and officially stated to our members that he will no longer continue as Chairman of the Board. of our Hermes.
He expressed his desire as a Hermes Fan to support the team outside whenever needed and to be simply honored by the Honorary President of the Association, a thing for which was absolutely agreed by all the members present.
An ELECTORAL ASSEMBLY was also appointed (FOR THE ELECTION OF A NEW BOARD OF DIRECTORS) on Tuesday 24.5.2022 at the same time 19.30 (Hermes House in Aradippou).
!.
ΠΡΟΧΩΡΑΜΕ = ΜΟΝΟ ΕΡΜΗΣ !! ».
Like this:
Like Loading …