The statements of Apollo's press representative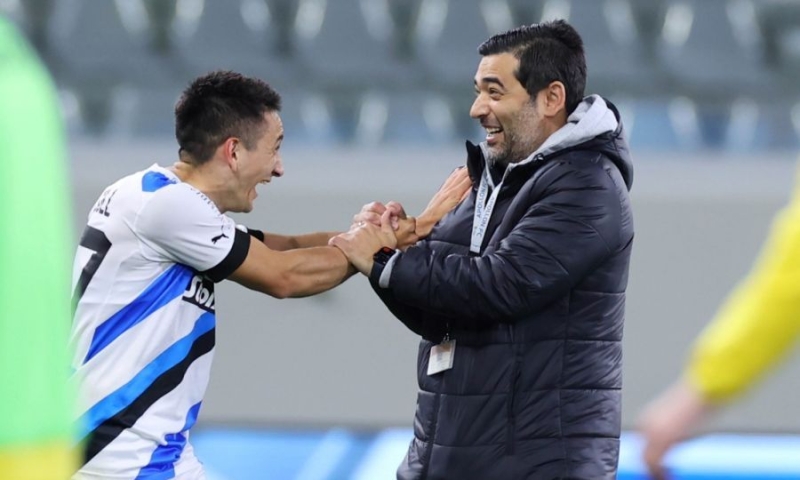 The press representative of the "blue and white" of Limassol, Fanourios Konstantinou, spoke to SPOR FM 95.0 about all the issues concerning Apollon.
What he said in detail:
On the victory against AEL: "It was a victory that had to come at any cost. We did it against a great opponent. We beat AEL away from home and without people. It's the 3rd straight win. From then on we are very far from our goals. Therefore we see the next game against AEK in Larnaca".
On the confidence the team exudes: "The arrival of Mr. Antone brought a determination and confidence to the team. We felt we were going to go and win. We were better during the match and deservedly reached our victory yesterday".
On Europe's goal: "We are the team with the least stress. The pressure is on the leading teams. We come from the outside. We have the name, we have the shirt, we have thousands of fans and we will fight to overturn these facts".
On the reduced options that exist in the defense: "The positives are the return of Hamas and Filiotis. Either Kohl or Hambos can be shifted to the center of defense. Danilo also competed in this position.
On Donio and Va: "We had a problem with Donio and Va. We will see if their problems are serious or not".
On Pitta's outstanding year: "It's our pride. Based on numbers, he is the top Cypriot in the league. He is a killer at work. He has a passion for Apollo. He has a big name which he represents in the best way".
If there is a possibility that the match against AEK will be set for Monday: "We still have no information".
On the administrative issue : "Nothing new and no comment".
On the Janefsky-Warda episode: "We were saddened by Mr. Janefsky's reaction. I think it was an unfortunate moment for him as well as the characterization towards our player. Such positions are not for Mr. Yanevsky's level. We will not enter into a dispute with AEL".
On the refereeing: "What is happening in our last games is very worrying. We saw things that disturbed us. Apollo deserves a lot of respect. We will demand him and we will have him. We'll do what we have to so that Apollo can compete on equal terms."
*Hear more on the audio HERE