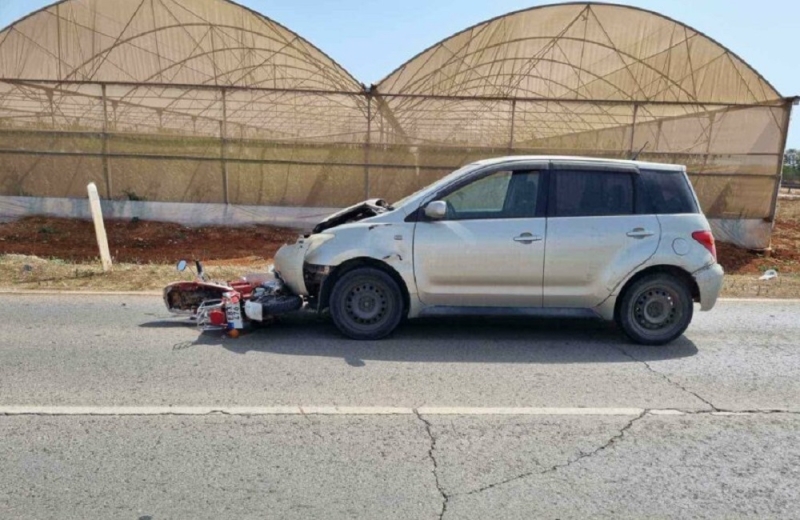 A fatal car accident occurred on the main road of the Sotira industrial area, when a moped was dragged by a saloon car. The name of the 52-year-old dead moped driver is Andreas X Phillipou, and he was a resident of Sotiras. The car that drove him was driven by a 46-year-old Greek Cypriot who was heading towards Sotiras Street & # 8211; Liopetriou, coming from the right side, according to the course of the moped.
The driver of the 46-year-old vehicle from Liopetri underwent a breathalyzer test with zero indication.
which the accident happened, are being investigated.
Photo from the scene: