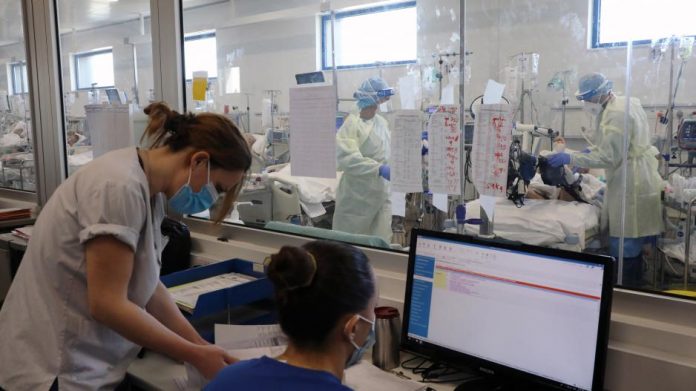 A few hours later, a father and son who fell ill with coronavirus and are fighting to stay alive were intubated in the Intensive Care Unit of the Nicosia General Hospital.
The Executive Director of the Reference Hospital Amalia Hatzigianni, where the two patients were initially treated, told the media that father and son had not been vaccinated against the pandemic. These are people aged 64 and 33, while the General Hospital of Famagusta also treated the unvaccinated mother, who has already been discharged after her health condition improved significantly.
At the same time, a couple of elderly people who have also not been vaccinated against coronavirus are being treated in the COVID Ward of the Limassol General Hospital.
The person in charge of the Chamber Dr. Andreas Kostis stated that the cases of hospitalization of people from the same family are now frequent.
A few days ago, a mother, son and aunt were hospitalized, while the son even had to be transferred to the Intensive Care Unit.
source: alphanews.live
RUN and POWER Group: Enhanced Living Experience.