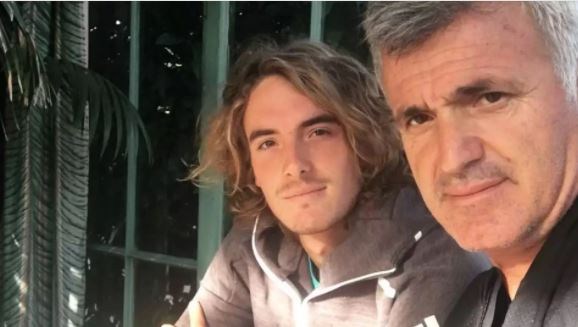 After Stefanos Tsitsipas and his father and coach Apostolos Tsitsipas , he spoke about the issue of vaccines.
Apostolos Tsitsipas, defended his son's choices , emphasizing that athletes have a strong enough immune system to face any challenge, while adding that "everyone according to their needs , appreciates the conditions and acts".
In a communication that Apostolos Tsitsipas had through messages with the morning show of ERT, he stated the following: "He did not have to get the vaccine, like most of his fellow athletes. Athletes have a strong enough immune system to deal with any challenge that may arise. They take the necessary measures (masks, controlled movements), are in a controlled environment and do PCR and ANTIGEN TESTS almost every day, as each of us imagines what is needed ".
According to the same report, regarding the vaccination, he commented that "everyone, according to their needs, appreciates the conditions and acts. "As for the need for vaccines, I believe we have a large number of great scientists and great doctors and I am convinced that they can and must inform citizens about what they need to do to protect their health."
source: HELLO! CYPRUS