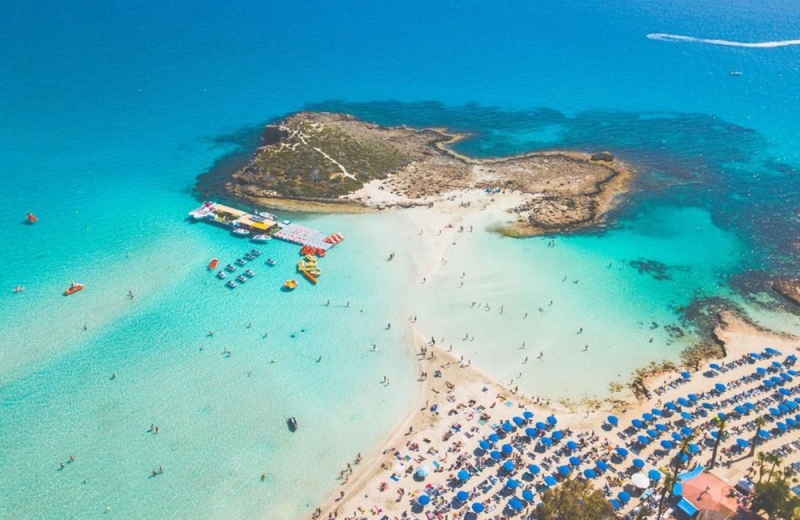 All the beaches of Ayia Napa, 15 in number and the marina of Ayia Napa as well as 17 of the Municipality of Paralimni, were awarded the Blue Flag.
A written announcement of the Municipality of Ayia Napa states that "the ceremony was organized by the Municipality of Ayia Napa and the management of the marina in collaboration with the National Blue Flag Judge and the CYMEPA Organization. The awarding of the Blue Flag took place in the marina of Ayia Napa and the 15 beaches of the area that were awarded are Konnos, Limnara, Ammos tou Kampouris, Glyki Nero, Pantachou, Loukos tou Manti, Katsarka, Pernera, Vathia Nonia, Baythia Gonia, Nathi Gonia , Makronisos, Agia Thekla and Ziatzi ".
It is added that "the Blue Flag was also awarded to the marina of Ayia Napa from the very first year of its operation".
17 beaches of the Municipality were awarded, namely Glyki Nero, Kapparis, Skoutarospili, Agia Triada, Vrysoudia, Minas, Louma, Pernera, Potami, Fountain A, Fountain B, Fountain C, Fountain D, Fig Tree Bay, Vyzakia, Gardens and Islands .
It is noted that "the Blue Flag is an international institution that promotes environmental awareness and is awarded to beaches that meet the criteria of the National Judge's assessment of the purity of bathing water. It is the most recognizable and widespread ecological symbol of quality in the world, which rewards organized shores and is awarded with strict criteria ".
Through the institution" beaches that achieve high quality environmental objectives. A prerequisite for awarding a shore with the Blue Flag is the excellent quality of the bathing waters. Other 33 assessment criteria for coasts and 38 for marinas are also taken into account, certifying, inter alia, the safety of bathers, the fullest possible information of visitors, the cleanliness and organization of the coast and coastal area, the protection of natural resources and the promotion of environmental awareness "concludes the announcement.