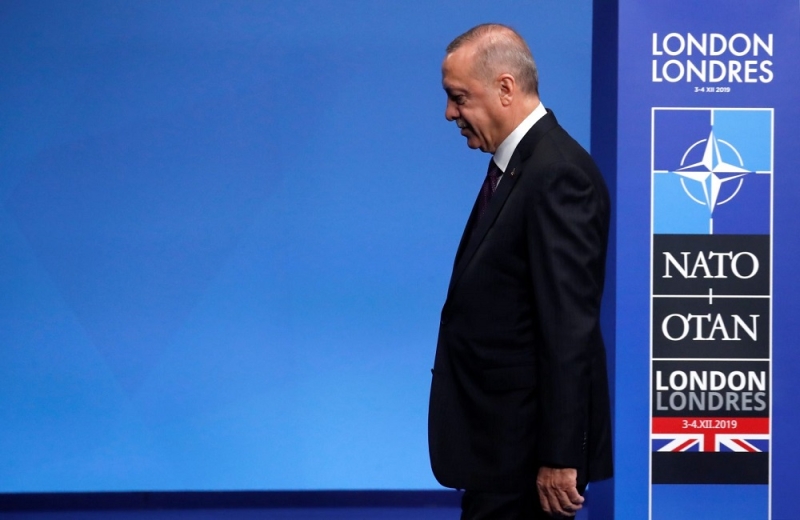 Finland and Turkey did not discuss the extradition of specific individuals or groups of individuals during negotiations at the NATO summit in Madrid earlier this week, Finnish Foreign Minister Pekka Haavisto said on Friday.>
p>
Turkish President Tayyip Erdoğan said on Thursday that Finland and Sweden must keep promises on releases made during the talks, otherwise the ratification of the Nordic countries' NATO membership will not be sent to the Turkish parliament.
What Erdogan declared
The agreement signed with Finland and Sweden to lift Turkey's veto on their NATO membership is not the end of the matter and obliges the two Nordic countries to keep their promises, Turkish President Tayyip Erdogan said today, who he also stated that he will not meet with Greek Prime Minister Kyriakos Mitsotakis if the latter does not "come to his senses", and that he is ready to reinstate the death penalty in Turkey.
Speaking to reporters on his plane back to his country after the NATO summit in Madrid, Erdogan said the Turkish parliament did not need to rush to approve Finland's and Sweden's bids for NATO membership. Ankara will first have to see if the two countries will keep the promises they made in exchange for Ankara's support, including the extradition of suspects that Turkey is seeking, the Turkish president said.
"This should be clear: these signatures do not mean that the issue is over.… Without the approval of our parliament, this is not implemented. So there is no need to rush," Erdogan said, according to NTV television.
"The ball is now in their court. Sweden and Finland are not currently members of NATO," he added.
Asked about the extradition of suspects, Erdogan said that if the Scandinavian countries do not send these people to Turkey, "then we will do what is necessary through our institutions and units".
Erdogan also stated, according to NTV, that it is impossible to meet with Greek Prime Minister Kyriakos Mitsotakis if the Greek leader does not "come to his senses".
He also said, according to the same source, that he would he may approve the reinstatement of the death penalty if parliament submits a bill to do so.
Erdogan's justice minister said over the weekend that Turkey may consider reinstating the death penalty, which it abolished in 2004. since the president had earlier raised this issue in relation to forest fires. His nationalist ally Devlet Bakhceli had backed the idea and said the death penalty should be extended to terrorism, rape and femicide.
"If necessary, this should be put back on the agenda and have a discussion. We'll have to see what comes out of it. this debate," Erdogan reportedly said.
"I have said it earlier, if the parliament makes such a decision as a result of the work of our justice ministry, I will approve that decision," he added.