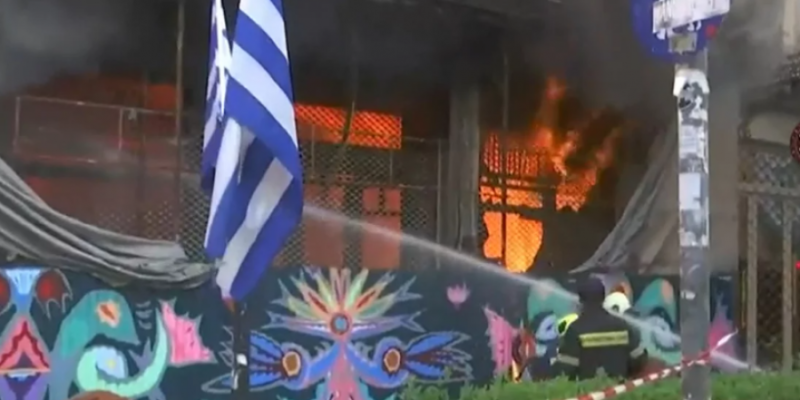 A fire-fighting operation is underway in an abandoned building at the junction of Aiolos and Agia Irini streets in the center of Athens.
According to the Fire Department, 21 firefighters with 7 vehicles and a specialist armored vehicle.
Due to the fire, ELAS has proceeded to stop the traffic of vehicles on Karageorgis Street from Syntagma Square.
Risk of collapse of the house that burned in Aiolou
A large fire has been going on since early morning in an abandoned building at the junction of Aiolou and Agia Irini.
Since the fire in the building in Aiolou, the service has been interrupted vehicular traffic on Karageorgis Street from the height of Syntagma Square.
Five fire brigade vehicles with 18 firefighters and a special ladder truck are on site.
As noted to SKAI by its representative of the fire department, Giannis Artopioos, "we have no reports of people who are in immediate danger".
Read also: Alki Kampanou trial: Time for the apologies of the 12 accused
Source: APE-MPE/iefimerida.gr