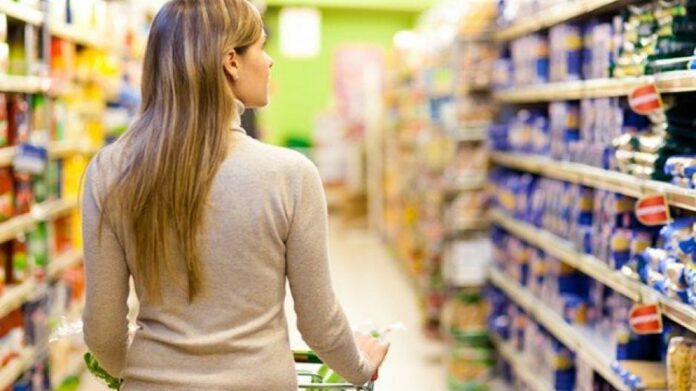 The Consumer Product Price Observatory for the month of July was announced by the Consumer Protection Service.
The valuationwhich shows that prices show increases in most product categories, especially food, which also reflect the published data of the Statistical Service, according to which inflation in the food sector rose in the period January – July 2023 at 8.9% compared to the corresponding period last year.
The corresponding rate of inflationin the semester January – June 2023 it was 8.75%. In addition, comparing with the previous month of June 2023, there is an increase of 1.21%, which is due to the increase in prices of fresh and processed agricultural products by 3.0%.
As shown in the Table with the price indices for the month of July, in a total of 45 basic product categories, 13 categories recorded a decrease, with the main one in liquefied gas cylinder strong>by 5.7%, fresh fish by 15%, evaporated/sweetened milk by 2.8% and pulses by 1.2%, while a decrease was also observed in the prices of baby food by 1.2%.
Of the 32 categories that showed an increase, the most important are recorded by greens with 25.3%, frozen fish 2%-5.5%, sugar 3, 7%, coffee 3.3%, water 3.3% and other products at a lower rate.
It is emphasized again that the Consumer Protection Service is intensively continuing the controls regarding the implementation of the measure of zero VAT rate, recording prices of 65 products in nine different supermarkets and specifically in 58 points of sale throughout Cyprus.
The Observatory presents the weighted average price for 250 basic consumer products (food and others) , based on the quantities and prices per day at which these products were made available in 400 retail stores all over Cyprus throughout the month.
The detailed data of the Observatory is provided on the website of the Consumer Protection Service.< /p>
source: Philenews