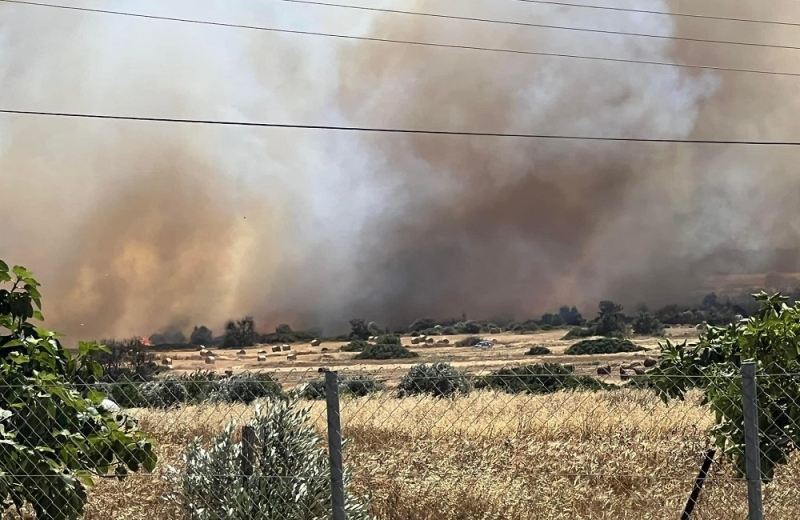 The fire that broke out at noon on Saturday, May 21 in occupied Kormakitis was brought under control. From the first moment, firefighters of the occupied areas as well as a large number of volunteers from the villagers, were on the spot, fighting to reduce the fire, which was not easy due to the strong winds that blew in the area.
As reported by politis.com.cy , the fire seems to have started from a place where there is a lot of garbage. The flames were not far from the residential area, but fortunately the wind was blowing in the opposite direction and the worst was avoided. An animal paddock was endangered by the flames, but they managed to escape. Some material damage was caused.
According to KYPE, around 500 hectares of land have been burned.
See photos and videos: