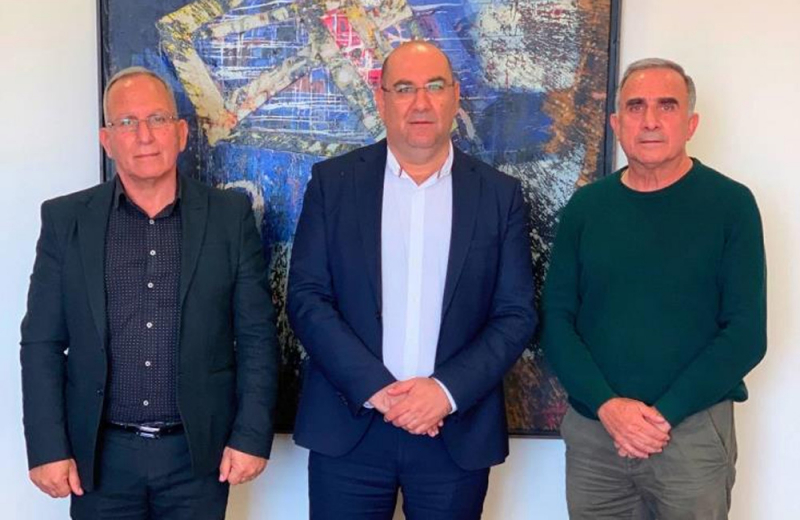 The first meeting of the Mayors of Larnaca and Livadia and the Commonwealth of Voroklini took place after the adoption of the relevant laws by the Parliament for the unification of the three entities.
A written announcement states that "On Tuesday, March 8, at the Municipal Palace of Larnaca, a meeting was held between the Mayor Andreas Vyras with his counterpart from Livadia Mario Armenis and the President of the Community Council of Voroklini Neophytos Fakontis".
It is added that "the meeting took place in view of the forthcoming reform of the Local Government and the voting of the relevant Bill by the House of Representatives for the merger of the Municipality of Larnaca with the Municipality of Livadia and the Community Council of Voroklini. This was the first contact for discussion and coordination around issues of implementation of the specific decision of the Parliament ".
According to the announcement," Messrs. Vyras, Armenis and Fakontis expressed their satisfaction for the relevant decision. At the same time, they assured of their will and desire for proper implementation and implementation of the Local Government reform, by merging the three entities into a newly strengthened Municipality of Larnaca, which will include the Municipal Districts of Livadia and Voroklini ".
They also noted that "this union is for the benefit of the citizens and will improve the quality of their daily lives, while the goal is to provide better Services at the lowest possible cost."
Source: KYPE