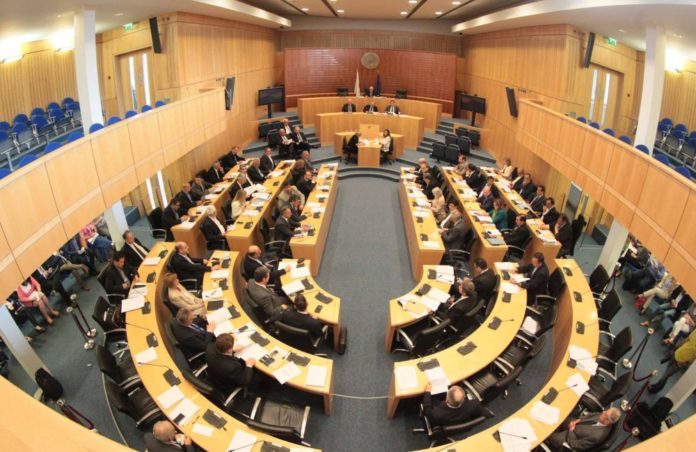 After the uproar and after receiving all the state sponsorship for the year, the parties are now running to change them. The debate started with the fact that some parties that received sponsorship may have to receive less or not at all from May onwards and some that do not now receive to be in parliament and therefore eligible after the election.
At today's meeting of leaders, the issue of state sponsorship was at the center of the discussion. The Democratic Alarm submitted its proposal on the issue through a letter to the Speaker of Parliament and called on the other parties to adopt it.
With the parliamentary representative of DISY, Nikos Tornaritis, if based on the results of the parliamentary elections DISY is entitled to increased sponsorship, we will not claim. If based on the results we are entitled to a reduced we will return the difference proportionally to the general accounting)
AKEL moved with a different reasoning, which characterizes the issue as non-existent.
"Once we decide that the current policy that parties will receive sponsorship on an annual basis continues, then there is absolutely no chance of favoring or wronging a party regardless of the percentages it has received in the five-year electoral process."
The ecologists' movement and Solidarity seem to have a similar philosophy to the democratic alarm.
With the MP of the Solidarity movement, Michalis Giorgallas stating that:
"Solidarity with absolute respect for state procedures will be respected and will abide by what is agreed upon in the matter of sponsorships and will return what is not due to it."
STATEMENT BY GEORGE PERDIKIS
With the MP of the Ecologists-Citizens' Cooperation movement, George Perdikis, stating that we believe that the parties that will enter parliament in 2021 should be treated fairly.
EDEK understands the reasoning of AKEL that in 5 years all the parties will receive their share, however it changes its position.
If there is any of the parties that considers that it is being wronged through the process, then I think there should be a similar regulation to redress the injustice, said the President of EDEK, Marinos Sizopoulos.
The co-operation of democratic forces was strong in its position, which considers that the decision of the parties to receive all the sponsorship for the year was not the right one.
With the MP for Cooperation of Democratic Forces, Marinos Mousiouttas stating that:
"We consider that it was not morally right from the point of view of parties and in fact we saw in the meeting that some people justify it, to receive the entire amount of the sponsorship in advance"
The parties received about 7 million euros in advance.
omega