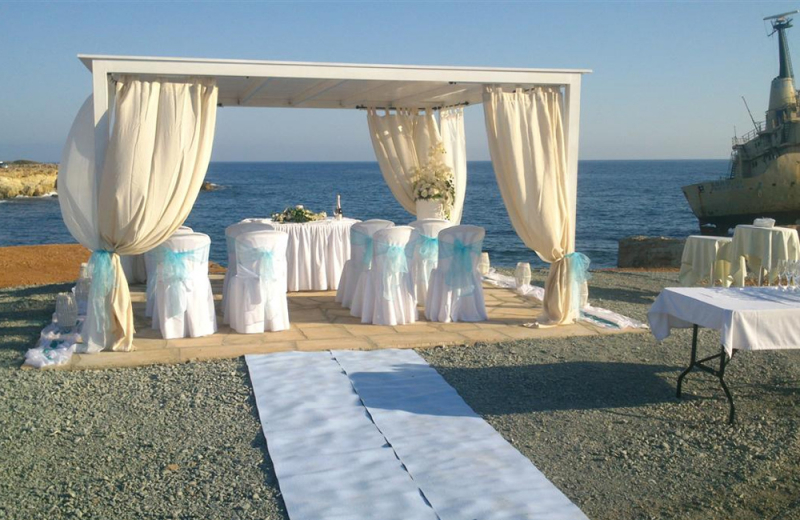 About five hundred and sixty civil weddings took place in the Municipality of Pegeia during the outgoing year 2021, according to the Officer and Head of the Office of Civil Weddings in Pegeia, Maria Yagou.
In her statements to KYPE, Ms. Yagou noted that 2020 was the worst year due to the pandemic, while there were many cancellations of reservations, since according to her expression, many couples were in a "state of panic" and changed their dates. Also continued in 2019 "Went wrong", regarding the performance of civil marriages.
Regarding 2021, he said that a much better year was recorded for the Municipality of Pegeia in terms of performing civil weddings. Specifically, he noted that in 2021 around 560 civil marriages took place, which is considered, as he said, for the Municipality of Pegeia a very good number when one thinks that they worked only for three to four months. He added that in the year following the civil weddings in the Municipality of Pegeia, about 200 thousand entered the Funds of the Municipality of Pegeia. euro.
Regarding the current year, he stated that the data at the moment are very encouraging. Indicatively, he said that so far they have no cancellations, on the contrary, they have daily reservations, while to date he added, we have closed 850 weddings and the reservations continue. He also pointed out that reservations for civil weddings in Pegeia have started for 2025.
He also expressed hope as people began to look to the future with optimism and made plans and plans to get married. Many young couples continued, they consider Cyprus and especially Pegeia a very beautiful and idyllic location for their weddings.
Asked about it, she said that the scepters for their civil weddings in Pegeia are held by couples from Great Britain. He noted, however, that they had too many couples from Israel in 2021 compared to other years but also from Russia, which are considered very important markets for the Local Authority.
As for the most popular months for civil weddings, Ms. Yagou said that these are May and June. These two months continued, they surpass any data for us and follow, stressed the month of September and October.
Regarding the areas that couples choose to have their civil wedding in Pegeia, Ms. Yagou said that usually newlyweds prefer hotels because they do not want to move or have small babies or some elderly people. So weddings in hotels are in first demand.
Also very popular place is the "shipwreck" which is preferred by couples from Russia who want something different and more. The area of Agios Georgios with its picturesque harbor, but also the area of the Fountain of Pegeiotissa which is a green paved area. According to tradition, Mrs. Yagou continued in the Fountain of Pegeiotissa was the place where couples met in the old days.
He then referred to the problems that arose with the cancellation of wedding exhibitions abroad due to the pandemic. I think it is very important to promote your product abroad but also for companies abroad to know that you really exist, he concluded.
Source: KYPE