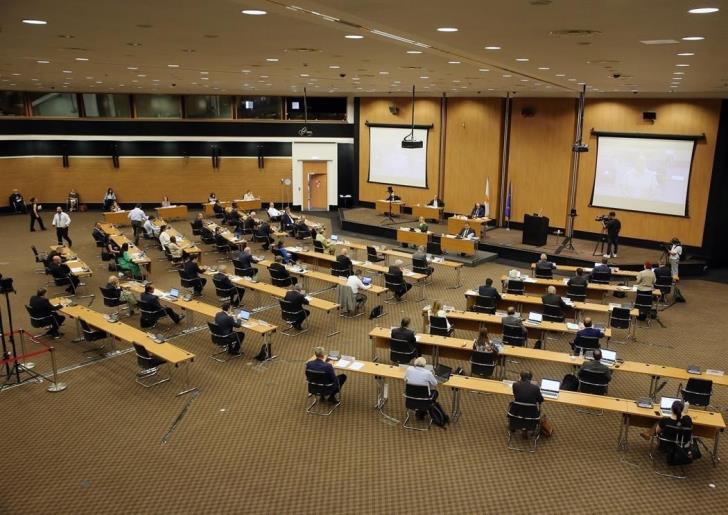 & nbsp & nbspΕλευθερία Παϊζάνου & nbsp; & nbsp;
Five pieces of legislation related to state tax policy will be presented to the Parliamentary Committee on Finance next Monday.
The first bill amends the Law on Extraordinary Contribution for Defense, in order to expand the scope of withholding extraordinary contribution from interest receivable from corporate securities, to benefit the reduced rate of 3% and corporate investors (other than individuals) . Also included are pension funds, local authorities, legal entities under public law and semi-governmental organizations. p>
As specified in the bill, corporate securities in order to fall under the reduced defense factor must be listed on the stock exchange. In addition, interest earned in the ordinary course of business will not be subject to an extraordinary defense contribution. At the same time, the bill will be discussed, which imposes a guarantee fee on a credit institution that benefited from the deferred tax claim created, under certain conditions, by tax losses. The bill, which amends the law on Income Taxation, introduces a provision by which the credit institution will benefit from the special tax credits in exchange for the payment of the annual guarantee fee to the state. It should be noted that the guarantee fee will be determined by the Minister of Finance, with a maximum of € 10 million per year.
In addition, regulations for resolving tax disputes in the European Union will be discussed. The regulations introduce an obligation to inform the competent tax authorities of the Member States involved in a tax dispute when the Minister of Finance sets up the Advisory Committee. According to the explanatory report, the amendment of the regulations is necessary after an observation made by the European Commission to the Republic, as it did not include the specific amendments to the regulations harmonization with the relevant European Directive. & Nbsp;
In The bills that amend the law on Consumer Taxes will also be put under the microscope of the Finance Committee. In particular, national legislation is harmonized with the European directive establishing the general system of excise duties. At the same time, there is a harmonization with the structures of excise duties imposed on alcohol and alcoholic beverages.