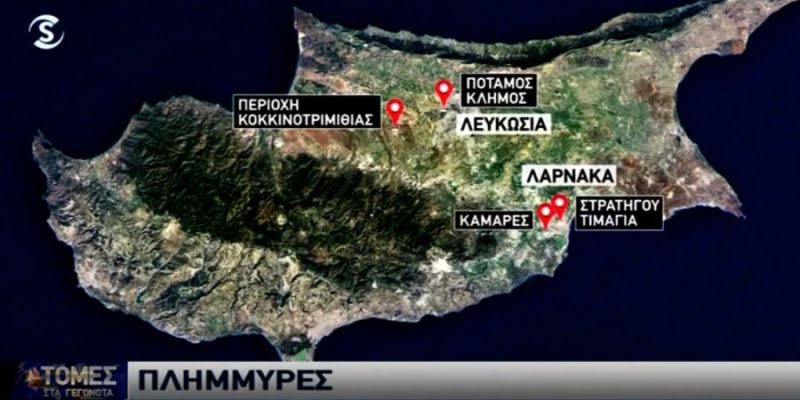 The risk of flooding is high in 38 areas of Cyprus.
The Department of Water Development proceeded to identify the areas at risk of flooding and prepared risk maps.
The greatest number of floods occur in the Nicosia and Larnaca Provinces.
< p> The river Klimos, the area of ​​Kokkinotrimithia, Kamares and the urban area of ​​Larnaca in the Channel of General Timaya are at greater risk.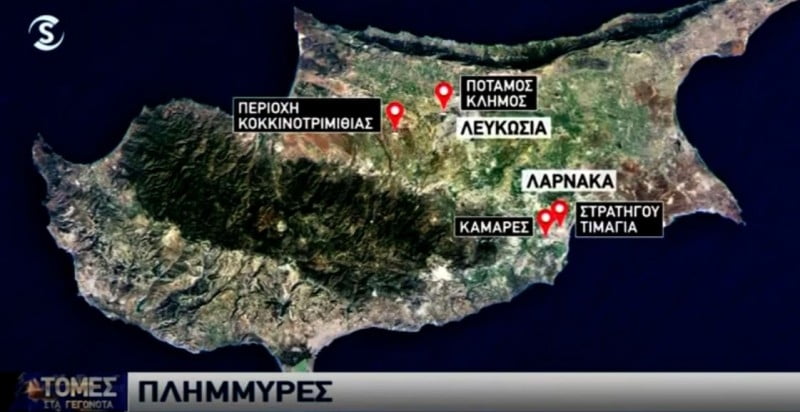 There are three different flood scenarios
Low probability flood: 1 time in 500 years
Medium probability flood: 1 time in 100 years
Flood with high probability: 1 time in 20 years
The protective measures taken by the Department of Water Development to avoid the worst, in case of extreme weather phenomena, are drastic.< /p>
Quite a few houses were built next to rivers, with the risk of flooding hitting 'red', in case of heavy rainfall.
In the future, flooding will increase, due to climate crisis that threatens our planet.
See the report