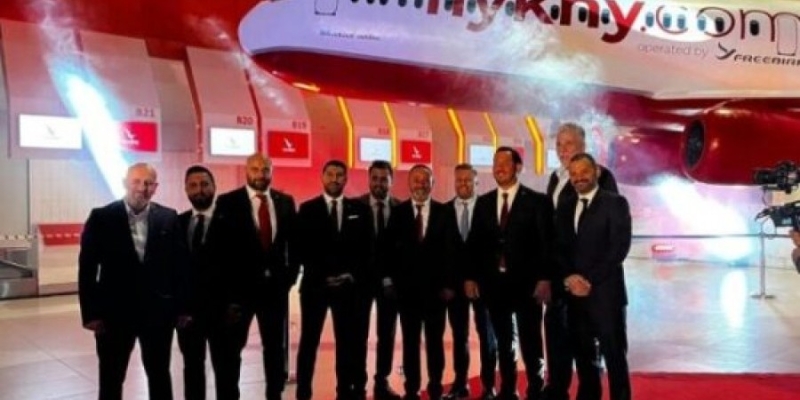 «Fly Cyprus is neither an airline, neither domestic nor national» , refers today to reports in the Turkish Cypriot press, contradicting information recently circulated in the occupied territories about the new airline.
According to the Press and Information Office, the columnist of the Turkish newspaper Yeni Birlik, Moussa Alioglou, whose article is republished by Haber Kibris, expresses his doubts about the announcements of the Minister of Transport and Public Works. ; Erhan Arikli regarding the establishment of a new airline in the occupied territories.
Mr. Alioglou states that in order to establish an airline, one must first of all all to apply to the Civil Aviation Authority of Turkey (SVGM) and obtain a preliminary permit, deposit a deposit of 5 million dollars and fulfill the conditions for the employment of all personnel. It is then necessary to obtain an air operator license called an AOC (Airline Operator Certificate). According to the columnist, these procedures were not followed in the case of "Fly Cyprus".
Arikli, continues Mr. Alioglou, misled public opinion by making incomplete statements. The columnist adds that "the airline that would fly only with the Fly Cyprus logo on the aircraft was the company named Hür Kuş Hava Taşımacılık A.Ş (Free Bird Airlines), which is registered in the Turkish Civil Aviation. The company called Royal Cyprus Tourism, which is a partner of Free Bird, is definitely not an airline, but a tourism company. And the aircraft on display is an Airbus 321-214 with the registration TC -FHK, which appears in the Free Bird (wet lease) fleet.
The publication states that "Free Bird Airlines, which belongs to Gözen Holding, was founded in 2001 and is a stable company, it has 8 Airbus 320 aircraft in its fleet while Free Bird Europe in Malta has two aircraft.
Read also :
Source: KYPE