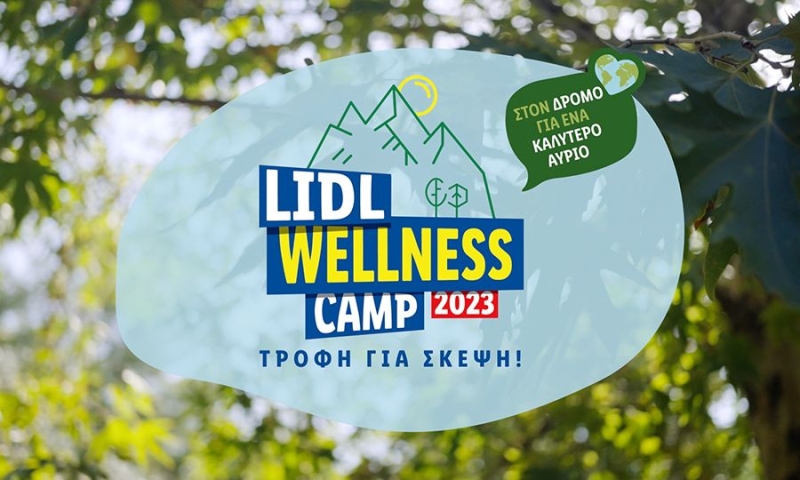 On September 16 and 17, 20 lucky people can live unforgettable moments with their family or friends, at the "Rodon" hotel in Agros!
For the 4th consecutive year, Lidl Cyprus is organizing the Lidl Wellness Camp, a unique two-day event dedicated to balanced nutrition, health and well-being. The institution of the Lidl Wellness Camp was created in 2020 on the occasion of World Food Day, aiming to inform the public about health, good nutrition, conscious and responsible consumption, as well as the promotion of practices that respect and protect the environment.
The public will be able to participate in interesting experiential workshops and seminars, enjoy creative activities, and at the same time, relax in a calm and green environment. During the two days, more than 100 participants will have the opportunity to gain valuable knowledge and solve their questions about nutrition, exercise, psychology and general well-being.
Lidl Cyprus in collaboration with renowned professionals such as nutritionists, chefs, athletes, psychologists and teachers, wishes to give all participants an unforgettable experience, as well as the tools to adopt more positive practices and habits for a more balanced everyday life.
If you want to experience the unique Lidl Wellness Camp experience with your loved ones, register here and enter the draw to win free accommodation, food and participation in all activities for up to 4 people, as well as unique gifts.
Visit Lidl Cyprus:
corporate.lidl.com.cy
lidlfoodacademy.com.cy
facebook.com/lidlcy
instagram.com/lidl_cyprus
twitter.com/Lidl_Cyprus_
linkedin.com/company/lidl-cyprus
< iframe width='300px' height='500px' src='https://www.adstorebluebird.cy/api/banner/ServeBanner?zoneId=2734' frameborder='0' scrolling='no'>