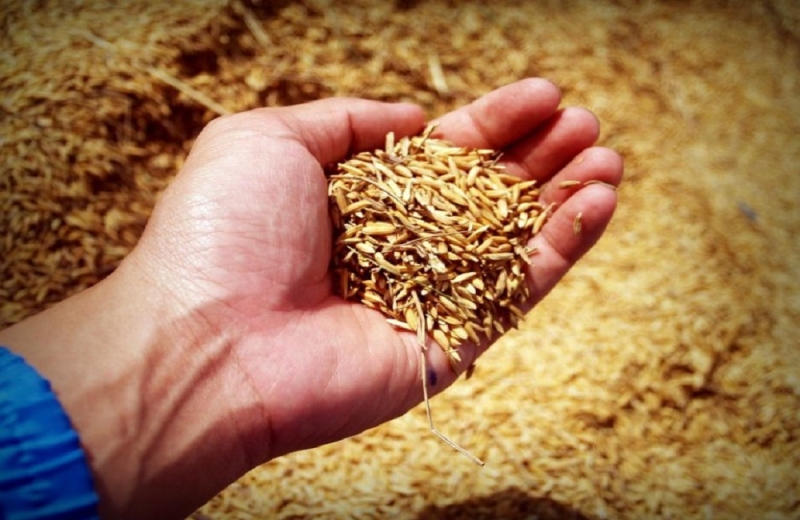 With food prices on the rise for many months, rice , staple food for millions of people on the planet, especially in Asia, may be the next to rise sharply, market analysts warn, according to CNBC.
Prices for many foods, from cereals to meat and oils, have skyrocketed.
At the same time, export bans or severe restrictions on exportable quantities have been imposed, such as from India (wheat), Ukraine (wheat, oats and sugar, among others) and Indonesia (palm oil).
Next rice?
The Food and Agriculture Organization of the United Nations (FAO) Food Price Index shows international rice prices are rising for a fifth straight month, reaching a 12-month high in May.
Certainly, rice production is still analysts say, but rising wheat prices and generally higher agricultural costs will require close monitoring of crop prices in the near future.
"We need to monitor rice prices in the future, because rising wheat prices could lead to partial rice substitution, increased demand and reduced existing stocks," said Sonal Varma, chief economist at Japan-based Nomura Bank. "
Danger of protectionism
Safeguards" actually exacerbate global price pressures for a variety of reasons, "the economist told CNBC. The cost of feed and fertilizers for agriculture is already rising and energy prices are increasing transport costs, he added.
"So there is a risk that we will see more protectionism from the countries," he said.
is good this summer.
Thailand and Vietnam, according to a Thai official quoted by Reuters, are discussing raising export prices for their rice. At the same time, traders are stocking rice from India.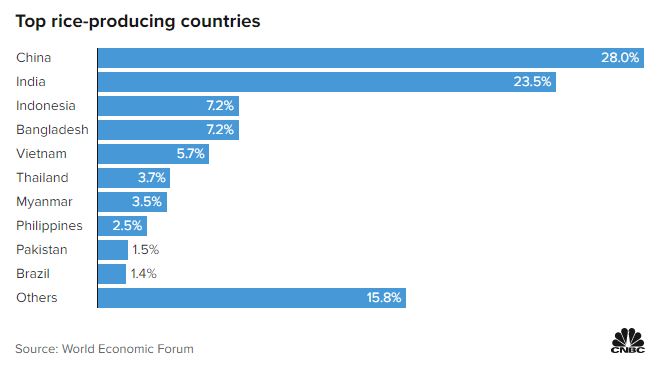 "At the moment, I'm much more concerned about a possible ban on rice exports from India in the coming weeks," David Laborde, a senior fellow at the International Food Policy Research Institute, told CNBC. India and China are the top two rice producers in the world, accounting for more than half of world production. Vietnam is the fifth largest, while Thailand is in sixth place.
Price increases or export ban?
Laborde said a price increase would be much preferable to any export ban.
"We really need to distinguish between a price increase that offsets higher costs and will benefit farmers (and help them produce), from an "export ban" that pushes prices up on world markets and down on domestic markets, he said. In any case, an increase in rice prices would negatively affect a large part of the population in Asia, which is the largest consumer of the commodity.
In Southeast Asia, regions such as East Timor, Laos, Cambodia and natural areas such as Indonesia, which has a very large population, will be adversely affected if prices continue to rise and remain at very high levels, warned Nafees Meah, regional representative for South Asia at the International Institute. Rice Research.