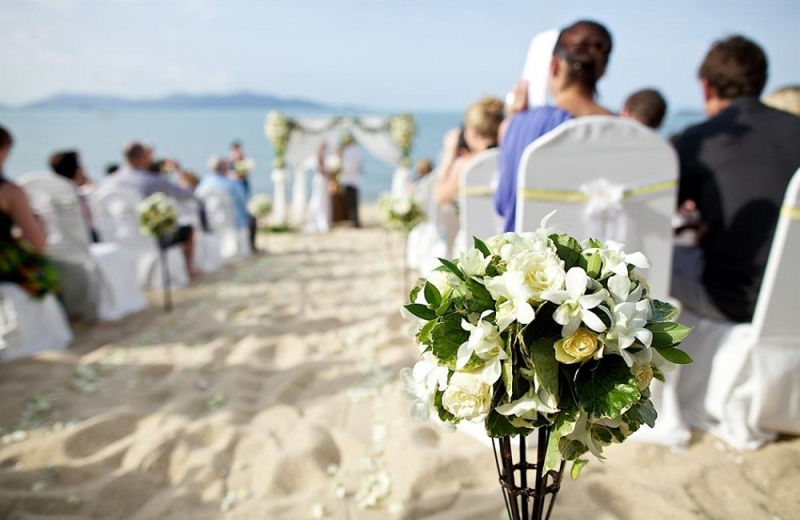 The wedding tourism in Ayia Napa is recovering this year, which has been affected by the coronavirus pandemic for the last two years, Maria Ttofini-Tsantila, Cultural Officer and Head of the Wedding Department of the Municipality of Agia, told KYPE. Napa.
He added that "in 2019 in Ayia Napa took place around 900 civil weddings, in 2020 only 100 took place and around 350 in 2021. However, this year, despite the small cancellation of weddings by Russians and Ukrainians, we have reservations for about a thousand civil weddings."
Answering a question, Ms. Tsantila said that "the majority of weddings to be held in Ayia Napa this year are from Lithuania, Estonia and Poland, which have replaced the small number of Russians, as most of the civil weddings in Ayia Napa were from Britain ".
He also noted that" at the moment we seem to be a little better than 2019. Everything shows that wedding tourism is recovering in Ayia Napa, after the war in Ukraine , companies engaged in wedding tourism from Russia and Ukraine, turned to other markets ".
We had, he continued "in previous years, a small indication of civil weddings from Lithuania, Estonia and Poland, but this year the bookings are multiple".
In question for civil marriages of couples from Israel, Mrs. Tsandila replied that "we have only a small number of weddings from this country, while in Ayia Napa there is a fixed number of weddings from Britain every year."
He added that "the British are arriving for their wedding with a number of relatives, with the result that wedding tourism affects all aspects of the local economy and the turnover of companies dealing with this tourism product. Depending on the couple's finances, they arrive in the area with their families, stay in hotels and on vacation, while working in similar wedding businesses, including flower shops, taxis, restaurants and banquet halls. for the wedding party ».
Ms. Tsandila expressed the wish and hope "this year to see the end of the coronavirus pandemic, which in the last two years has brought us disaster in the tourism sector. We also hope for an end to the war in Ukraine, for peace to prevail, for the situation to stabilize in all aspects of world life and in 2023 to return to the good times of 2019 and to return to normalcy. "
< p> Source: KYPE