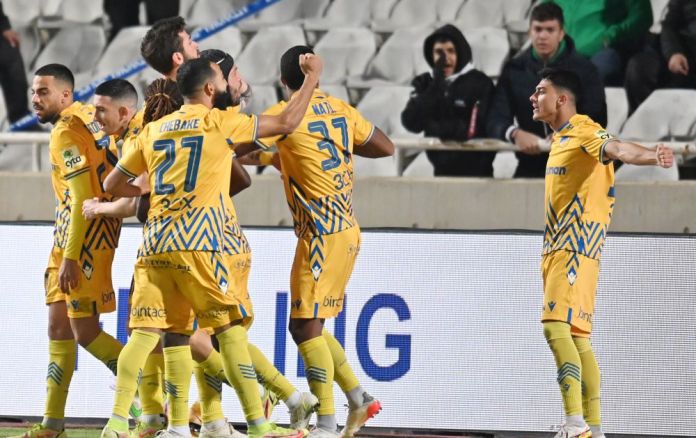 APOEL goes to Dasaki for the first match of the year today (19:00) to face Ethnikos.
We remind you that the previous games that were scheduled at the dawn of 2022 have been postponed, since APOEL requested it with PAEEK due to cases of coronavirus, while for the same reason the next game against Anorthosis was postponed, at the request of the Famagusta team. Thus, the Nicosia team will return to the stadium for an official match after December 26 and the great victory against fellow citizen Omonia.
Against the greens was the ninth game that APOEL remained undefeated (s.s. four wins, five draws) and so wants the double to expand this series and go up in points. Besides, only with a three-pointer will Sofronis Augustis's team shout that they can claim a place in the first six of the championship, in view of the playoffs.
Two absent
The Cypriot coach makes his plans without counting two football players. Santos, who will be out of action for a long time due to injury, as well as Andreas Karo, who is starting to count down to return to action. As for the newly acquired Joao Pedro and Bert Essling, they will be in the plan from a week.
They are not expected to be counted for the cup match next Wednesday (19/01, 19:00) with Olympiakos, however, they will most likely be in the selections from the next championship game (23/01, 16:00) with Aris.
Like this:
Like Loading …