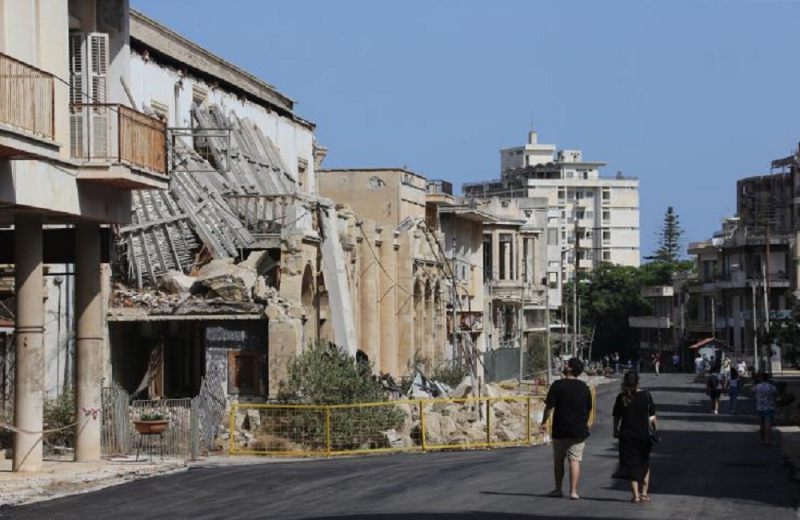 An ambitious package and a brave gesture characterized the MOE promoted by the Government, Foreign Minister Ioannis Kasoulidis, characteristically emphasizing that our priority is to save Famagusta.
"The measures will test the reflexes and the readiness and will of each side, stressing that Turkey is a precondition for the adoption of the Ankara Protocol, a development that will automatically lead to the opening of ports and airports on ships," he said. planes with Cypriot flag.
Mr. Kasoulides said that the EU is a demanding coexistence and solidarity must be reciprocal. He noted that he did not approve of the approach of those who want us to be exclusively recipients of solidarity and that while the demand for sanctions against Turkey is fair, our readiness is to keep this debate at a technocratic level.
He reiterated that the right climate is needed for the resumption of talks and that this will be attempted by promoting the MOU, which also required the desire of our interlocutors in the EU.
, but it is logical that sometimes actions and tactics are re-evaluated to facilitate goals and aspirations, if necessary.
Speaking about the future of the EU in general, he said that the citizens' expectations for the future are high and the challenges are huge, especially for foreign policy, security and defense, energy and the dilemma of enlargement and deepening.
He stressed that for Cyprus, the EU strategic compass is an opportunity to highlight and concretize the goal of the Union's autonomy and to consolidate the common strategic culture and institutional deepening for security and defense.
For EU relations The NATO Minister spoke about the strengthening of the cooperation carried out in the fields of crisis management and development of military capabilities for a mutually beneficial relationship.
He also referred to the challenges related to the green transition and stressed that the Cyprus can become a model. He said that the fluctuations in the prices of fossil fuels should concern us and added that if we do not want to become a victim of instability, we have other options.
Mr. Kasoulidis spoke about the utilization of RES and the opportunities given by the barren areas of the Green Line that can highlight the cooperation between the two communities.
KYPE