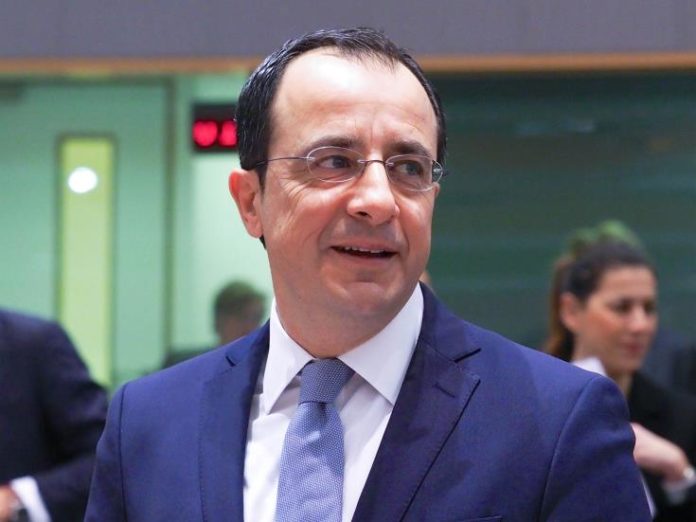 The Minister of Foreign Affairs, Nikos Christodoulidis, will pay consecutive working visits to the United Arab Emirates and Saudi Arabia.
According to an announcement by the Ministry of Foreign Affairs, Mr. Christodoulidis will first go to Abu Dhabi, where on Monday, January 18, he will have a private meeting and extended consultations with the Minister of Foreign Affairs and International Cooperation of the United Arab Emirates, Sheikh Abdullah Al Nahyan. The talks are expected to focus on, inter alia, issues related to Cyprus-UAE bilateral relations, the Cyprus issue, the latest developments in the Eastern Mediterranean, the Middle East and the Gulf region, regional co-operation and security, as well as EU-UAE relations.
During his stay in Abu Dhabi, Mr. Christodoulidis will also meet, among others, with the President of the Federal Council of the country, Saqr Ghobash, with whom he will discuss regional and international issues of common interest.
On Tuesday, January 19, the Foreign Minister will travel to Riyadh, where he will meet with his Saudi counterpart, Prince Faisal bin Farhan Al Saud, with whom he will then attend extended consultations. The talks between the two sides are expected to focus, among other things, on the examination of concrete ways to further strengthen the bilateral cooperation between Cyprus and Saudi Arabia, the Cyprus issue, the situation in the wider region as it has been formed after the latest developments, priorities and issues. common interest, and in EU relations with the Kingdom of Saudi Arabia.
Later in the day, the Foreign Minister will meet, among others, with the Secretary General of the Gulf Cooperation Council, Dr. Nayef Falah M. Al-Hajraf, with whom he will have the opportunity to exchange views on the situation and prospects. cooperation in the wider Gulf region, in the light of the recent Al-Ula Agreement.
(KYPE / MK / GBA)