POWERED BY:
15:26 Saturday
March 12, 2022 INSIDER • GOAL • IN-CYPRUS • PROPERTY • CYPRUS-IS • CAREER LIKE • GOING OUT • XRYSES SYNTAGES • ACTIVE • PHILGROUP NEWS & nbsp; SOCIETY & nbsp; INSIDER & nbsp; OPINIONS & nbsp; GOING OUT & nbsp; CULTURE & nbsp; SPORTS & nbsp; AUTO & nbsp; GOOD LIFE & nbsp; USEFUL & nbsp; PRINTED EDITION & nbsp;
ARCHIKIEIDISEISPOLITIKITOPIKAPARASKINIOMEDIAELLADAKOSMOSEPISTIMIPERIVALLONTECHNOLOGIASYNENTEFXEISCHRYSES ETAIREIESKOINONIAEIDISEISKYPROS OF CHTHESANAGNOSTI HAVE LOGOEPISTOLESSYNENTEFXEISDIMOFILI IN INTERNETVIDEOSAFIEROMATAADVERTORIALINSIDEREPICHEIRISEISKYPROSBRAND VOICECAPITALFORBESBLOOMBERG OPINIONPROTAGONISTESKAFTI GRAMMICHRYSES ETAIREIESKARIERAAPOPSEISARTHRA IN "F" INTERVENTION IN "F" MESSAGE YOUR SKITSAO WORLD TWITTERGOING OUTTHINGS TO DOCINEMAMOUSIKIESTIATORIABAR/CAFETV ODIGOSTILEORASIPOLITISMOSKYPROSKOSMOSKRITIKESEKDILOSEISPROSOPAATHLITIKAPODOSFAIROMPASKETPARASKINIAELLADADIETHNIALLA SPORAPOPSEISSKITSOVIDEOSAUTONEAPAROUSIASIAPOSTOLESAGONESKALI ZOIFGEIADIATROFIEF ZINASTRACHRYSES SYNTAGESSYNTAGES SEFVIMA VIMACHRISIMAFARMAKEIAGIATROIAERODROMIALIMANIATILEFONAOPAPKAIROSSYNALLAGMALACHEIAAPPSPROSFORESENTYPI EDITION POLITIKITOPIKAPARASKINIOMEDIAELLADAKOSMOSEPISTIMIPERIVALLONTECHNOLOGIASYNENTEFXEISCHRYSES COMPANIES EIDISEISKYPROS OF CHTHESANAGNOSTI HAVE LOGOEPISTOLESSYNENTEFXEISDIMOFILI THE INTERN ETVIDEOSAFIEROMATAADVERTORIAL EPICHEIRISEISKYPROSBRAND VOICECAPITALFORBESBLOOMBERG OPINIONPROTAGONISTESKAFTI GRAMMICHRYSES ETAIREIESKARIERA ARTICLES IN "F" INTERVENTION IN "F" MESSAGE YOUR SKITSAO WORLD OF TWITTER THINGS TO DOCINEMAMOUSIKIESTIATORIABAR/CAFETV ODIGOSTILEORASI KYPROSKOSMOSKRITIKESEKDILOSEISPROSOPA PODOSFAIROMPASKETPARASKINIAELLADADIETHNIALLA SPORAPOPSEISSKITSOVIDEOS NEAPAROUSIASIAPOSTOLESAGONES YGEIADIATROFIEF ZINASTRACHRYSES SYNTAGESSYNTAGES SEFVIMA STEP FARMAKEIAGIATROIAERODROMIALIMANIATILEFONAOPAPKAIROSSYNALLAGMALACHEIAAPPSPROSFORES ENTERPRISES LTD BRAND VOICE CAPITAL FORBES BLOOMBERG OPINION PROTAGONISTS HOT LINE GOLDEN CAREER COMPANIES
EXCLUSIVE COOPERATION
TOGETHER WITH
Powered by
Next Previous Foreign students both at the reception and behind bars and in restaurants HOME • INSIDER • CYPRUS • Foreign students both at the reception and behind bars and in …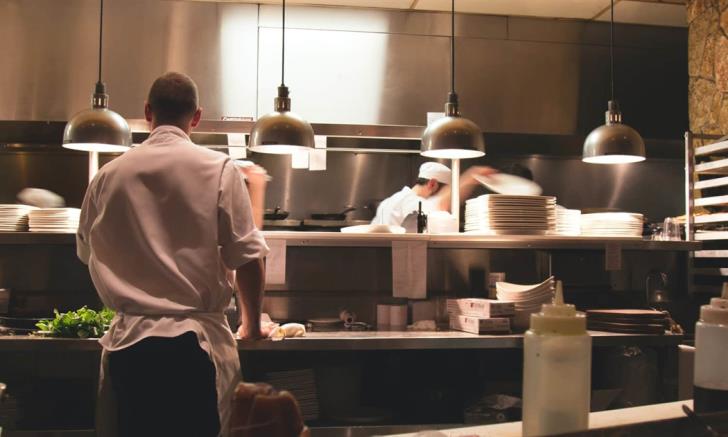 & nbsp & nbspΑδάμος Αδάμου & nbsp; & nbsp;
The professions in the hotel and food industry have multiplied, in which foreign students who are already in Cyprus will be able to work, in the context of the efforts to cover the shortages that are presented in human resources. The relevant decree of the Minister of Labor Zeta Aimilianidou was published yesterday in the Official Gazette and among other things allows students who were in our country in January this year – and regardless of field of study – to be employed not only as cleaners and kitchen assistants, as before, but now as receptionists, waiters, in bars but also as maids/maids.
The minister had consulted with the social partners on the issuance of the decree. The changes in the decree, as revealed by Ms. Aimilianidou in "F", were approved last Wednesday by the Council of Ministers, with the Minister estimating that the expansion of the professions for which foreign students can work will be able to limit the needs that will arise from the increased tourist flow in the summer. & nbsp;
The new professions
With yesterday's decree, the professions in which foreign students can now work in the hotel, food and restaurant and leisure centers.
SEE ALSO:
Employment of foreign students by Zeta decree Foreign students in the first phase to reduce needs
& nbsp ? – In hotels, foreign students will now be able to work in the following professions: Kitchen assistant, cleaner, waitress, waiter, receptionist and bartender.
& nbsp; – In the food sector, foreign students could work until the day before yesterday as distributors of ready meals, cleaners and kitchen assistants, while with the new decree they will also be able to work as bankers.
& nbsp; – F; restaurants/leisure centers, in addition to kitchen assistants and cleaners, international students will be able to work as both waiters and bartenders.
According to yesterday's decree, the new professions will be able to employ students who were in the Republic of Cyprus on January 31, 2022, provided that they will secure an employment contract with a specific employer, approved by the Department of Labor, in which the main employers will be listed. , as is the practice today. The student will also present a certificate of full-time study and a document with the study schedule from a recognized institution of study, as well as his/her residence permit. However, as many third-country students are already working in other fields of economic activity and occupations permitted under the previous decree, attracting them from hotels and leisure centers will require effort.
Yes but from PASYXE and STEK
The hoteliers' associations welcomed the decision of the Minister of Labor, with the g.d. of STEK, Chrysaimili Psilogeni, to note that the further utilization of foreign students was a long-standing request of the industry. He added, however, that it would not solve the problem of staff shortages in the industry. That is why, he said, STEK insists on the need to continue the process of hiring people from third countries. In particular, he said, in view of the expected increase in visits compared to last year, the industry must be able to adequately serve tourists.
of PASYXE Filokypros Rousounidis, who also welcomed yesterday's decree. It is, he said, a positive note in the efforts to address the problem of staff shortages, but this step is not enough to solve the problem. In view of this, Mr. Rousounidis stressed the urgent need, as he said, to grant licenses to people from third countries, warning that otherwise the industry risks not being able to operate and serve tourists, who this year will be more in relation by 2021, despite the loss of Russians and Ukrainians. It will be like committing suicide, said the g.d. of PASYXE, reminding that there were problems in the staffing of hotels last year.