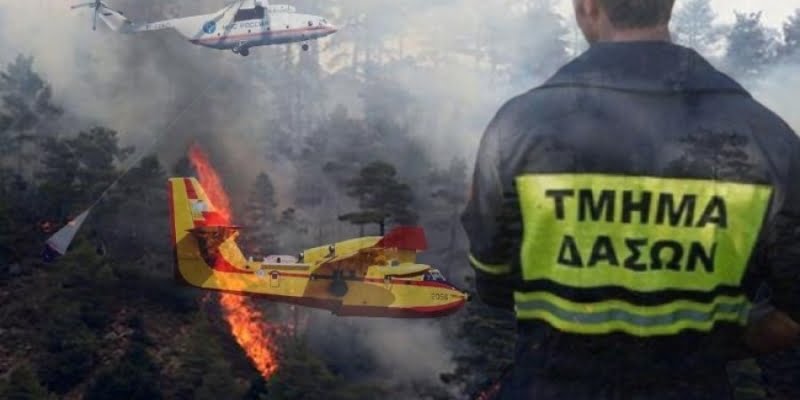 The Department of Forestry placed on publications of the newspaper "Politis" which referred to allegations or complaints of forged documents and corruption and related to the lease of the two firefighting helicopters, states that the "treasure" of the fake documents were finally "coals".
The Forestry Department's announcement clarifies that even if there were fake documents, the person who made the forgery would be responsible and that the officials of the Forestry Department would have no liability, unless they knew or had reason to believe that they were fake and did nothing.
The Department of Forestry also states that the issue with the forged documents was raised by the member of the Receiving Committee who disagreed and it is clarified that they were related to the helicopters and that they were documents submitted with the bid and the Department of Forestry was primarily interested as the Contracting Authority for' this is why he acted "immediately and voluntarily, without the suggestion of third parties, and without anyone giving us any information" even though he publicly requested it in an announcement on October 3.
He adds that he specifically requested "if there is evidence of forgery, the matter is very serious and the evidence must either be given to him, or submitted to the competent Services for further investigation".
He further clarifies that "we are determined at the Embassy of Ukraine in Cyprus on 4/10 and had requested the verification of the authenticity of the documents in question and that the Embassy of Ukraine in Cyprus with the letter dated 17/11 confirmed the authenticity of the documents in question.
He adds that it is stated that the said letter/reply was received at the Forestry Department on December 16 and it is also noted that, when the Department received the Audit Service's Draft Report, in its comments on said Draft, it informed the Auditor General that it would also seek the assistance of the Attorney General, which it did in the letter of 21­ November in which he informed him about the actions he had taken and asked for his guidance.
Source: KYPE