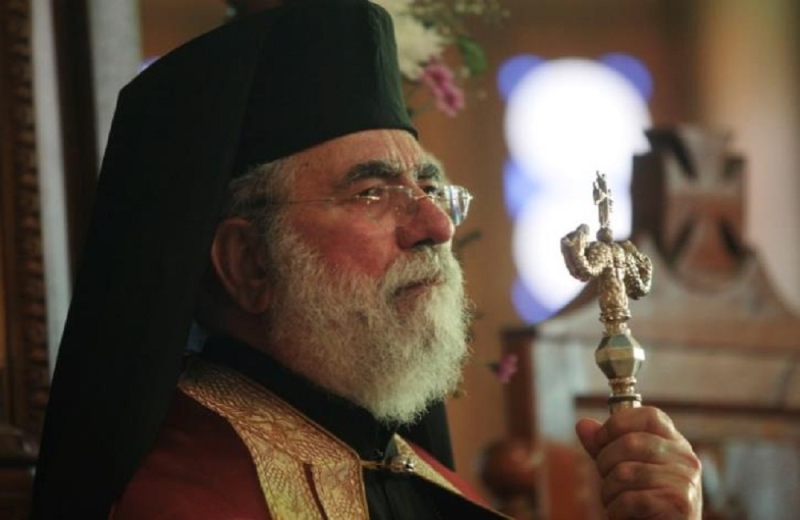 A woman testified before the Larnaca District Court on Monday, accusing the former Metropolitan of Kiti, Chrysostomos, 84, of indecent assault. She was a minor at the time of the alleged offense, that is, in 1981 inside the Diocese. In her testimony, the complainant gave details of what happened in the autumn of 1981 immediately after the death of her father and noted that at the urging of friends of the family, she visited the then Metropolitan to receive financial assistance from an orphanage.
< p class = "text-paragraph">As she testified in Court, the then Metropolitan of Kiti started harassing her. He testified that he arranged meetings on Saturday afternoons, apparently to miss the staff of the Diocese, and that he welcomed her to his office after opening the door of the Diocese. The complainant also told the Court that during the meetings, she had the intuition that something was wrong and did not want to go again, however, other meetings followed, culminating in the day when, as she stated, the Metropolitan attacked her indecently./p>
She also noted that in a state of panic she walked to her house and informed her mother about it. He testified that he had been tortured ever since, as he said, because he did not denounce the then Metropolitan and finally decided to do so when he saw the light of day with another complaint against him. The complainant was examined by the representative of the General Prosecutor's Office. Her interrogation is expected to begin tomorrow by Michalis Pikis, defense attorney of the former Metropolitan of Kiti.
indecent assault on a woman who was a minor in November 1981, allegedly at the crime.
Source: KYPE