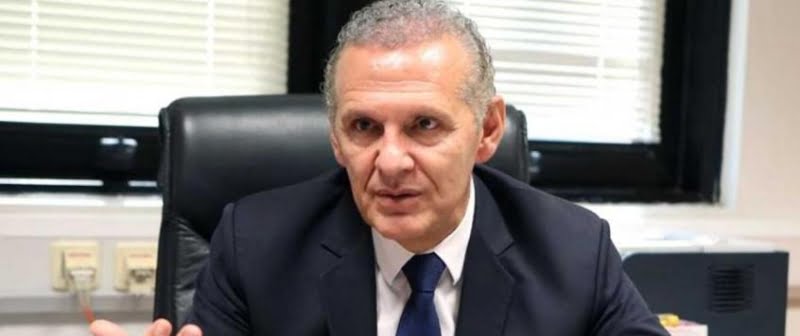 Despite our efforts, more than 750 of our compatriots are still missing since the dark days of the Turkish invasion of 1974 as well as from the period 1963-64, said the Commissioner of the Presidency Fotis Fotiou.
He expressed the belief that if Turkey is willing and cooperates, it is possible for the issue of the missing persons to be brought to a final and correct solution of, assuring that "in this direction we are working with all the good will and will, as well as the determination to finally end the tragedy of the relatives".
Speaking at a meeting he had on Tuesday with students and teaching staff of Archbishop Makarios 3rd High School in Platy, Mr. Fotiou said that the families of our missing persons experience the torture of the uncertainty of the fate of their loved ones every day and do not the occupying power must be allowed to continue this cruel and inhumane treatment of families.
Mr. Fotiou said that while the DEA exhumation program has been operating for over 17 years, the fate of more than 750 missing persons has yet to be clarified, a number that concerns almost 50% of the cases submitted to the Commission.
He said that the occupation army still does not allow access to its archives, where, as he noted, "there is certainly all the information about our missing persons and certainly also the information about the very serious case of the deliberate movement of remains by the original burial grounds to others that remain unknown to us".
"Moving remains, of course, to hide the guilt and the truth about mass executions of our countrymen who were captured and then executed in cold blood. As a result of this of a barbaric and inhumane policy, only a bone or a few bones are delivered to us for burial in too many families of the missing. Let me emphasize this again, we consider it inhumane and unacceptable," said Mr. Fotiou.
He added that there are other serious reasons for the failure to achieve the desired progress in the efforts to solve the tragedy of the missing persons. "It is for example the refusal for many years by the occupying forces to allow unhindered investigations of the exhumations in places located within the so-called military zones in the occupied territories, the refusal of the occupying power to indicate the mass graves created by the gatherings of the dead from the battlefields like others. It is tragic that the remains found are dangerously decreasing year by year with the danger that the IEA program will not be able to continue its operation," he noted.
He underlined that " from our side, despite Turkey's refusal to cooperate and the obstacles and difficulties it constantly presents, we are not complacent nor will we give in to the tactics of the occupying power to close the problem without clarifying our last pending missing person case".