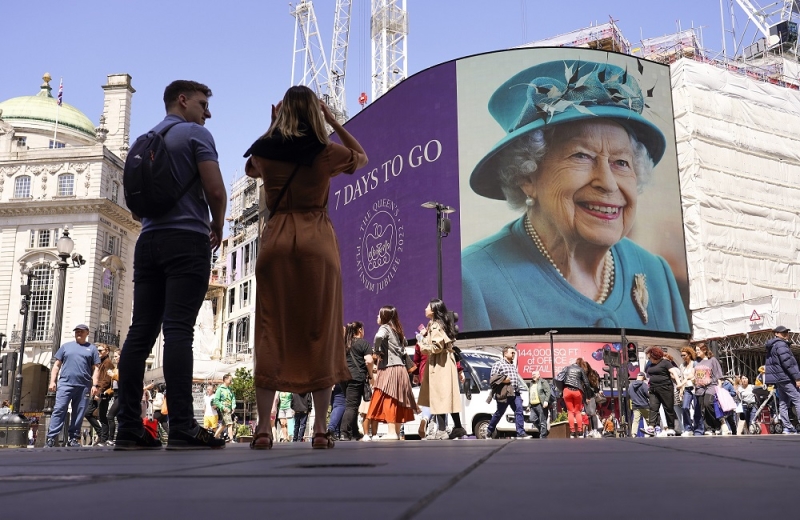 & nbsp;
& nbsp;
& nbsp; < Elizabeth, that is, for her 70 years on the throne, which were formally completed on February 6.
The British government has promised celebrations "that happen once in every generation". So today and tomorrow, Friday, is a public holiday across the UK.
The 96-year-old monarch opens the festivities with an encouraging message to the nation and an anniversary photo.
Queen Elizabeth sits at Windsor Castle window, relaxed and smiling, dressed in a light blue dress without the crown her tiara, wearing a pearl necklace.
& nbsp;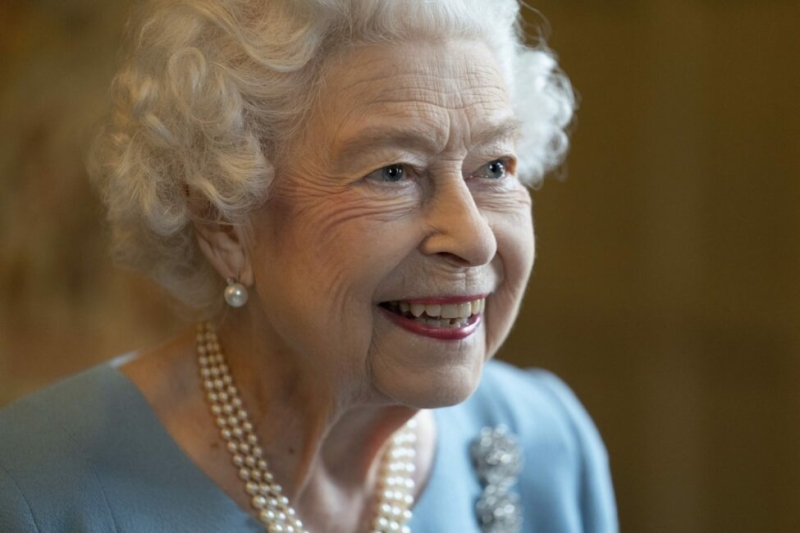 In a personal message released on Wednesday night, he stated:
My Jubilee, in the United Kingdom and throughout the Commonwealth. I know that many happy memories will be created in these festive events ".
"I continue to be inspired by goodwill and I hope that the coming days will give me the opportunity to reflect on what has been achieved over the last 70 years, as we look to the future with confidence and enthusiasm."
to overcome the mobility problems that afflict her, she hopes to be fully involved in the events of the first day, from Trooping the Color to the lighting ceremony that begins at Windsor Castle.
The members of the royal family are all present. With them are the Duke and Duchess of Sussex who returned to Britain to watch the parade with other non-working family members.
The Telegraph also revealed that the Queen had given her staff a five-salary increase percent, to help them overcome the cost of living crisis.
The protagonist of the celebrations is the so-called "Tree of Trees", which today will be illuminated outside Buckingham Palace and will be the main "lighthouse of the platinum Jubilee". It is the only sculpture consisting of 80 metal branches, in which there are 350 aluminum pots, with the royal monogram, where saplings have been planted.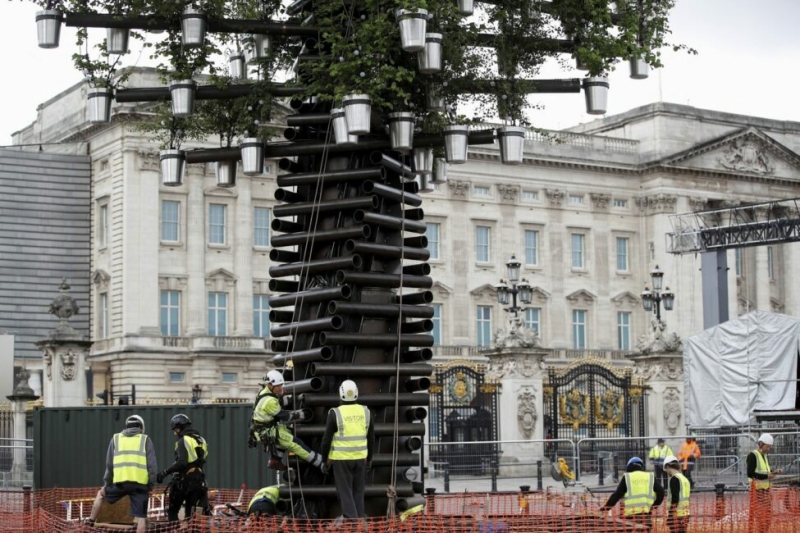 It is impressive that dozens of Queen Elizabeth fans have traveled from all over England to London and beyond, even from Canada, and have been camping since Monday at the Mall on the road between Buckingham Palace and Trafalgar Square defying rainy weather in order to attend the events with today and tomorrow being declared an official holiday for the citizens.
Many Britons have already secured permission from the municipalities and will organize 3,388 street parties while lighting 1,500 lighthouses across the country. In anticipation of the event, 6,000 trees have been planted in the Queen's name to promote climate change.
Buckingham Palace will house portraits of the Queen from 1953 to 1956. Windsor Castle will be hosted the 1953 coronation gown and Robe of Estate.
The Holyroodhouse Palace in Edinburgh will house clothes worn by the queen at previous Jubilee celebrations: Silver for 25 years, Gold for 50 and Diamond for 60 years of reign.
Source: ertnews.gr
Queen Leticia: Beautiful with a dreamy blue polka dot dress that accentuated her tan
Did Pique cheat on Shakira? & # 8211; Rumors of divorce erupt
& nbsp;
& nbsp;