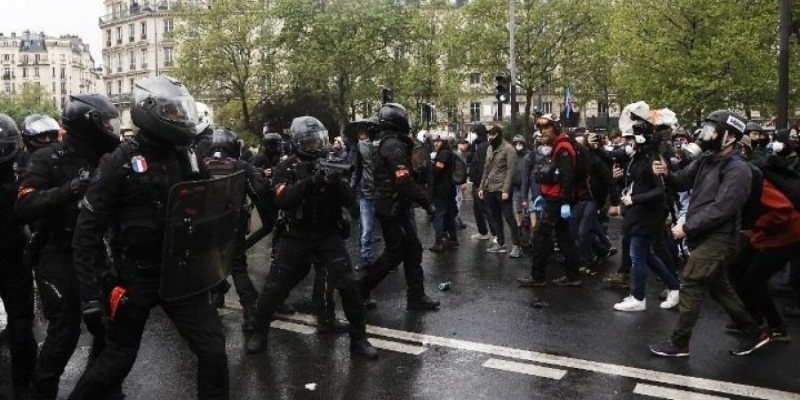 At least 108 police officers and gendarmes were injured today in France, 20 of them in Paris, during May Day protests, French Interior Minister Géral Darmanin said this evening.
p>
He added that 291 people were arrested in the protests across the country, including 90 in the capital.
With the participation of hundreds of thousands of people, rallies and demonstrations took place in France today, at the center of which was the law to reform the French pension system, against which – according to almost all opinion polls – the majority of French people are opposed.
The number of police officers injured today "May 1st is extremely rare", stressed the interior minister, "strongly condemning this type of violence".
A policeman who was thrown a Molotov cocktail in Paris "has burns on his face and hands…" without putting his life in danger, added Darmanen.
Source: APE-MPE