The former ECB president stressed that unlike Greece and other countries that have been hit and run, France does not seem to understand what it means to be vulnerable
< p>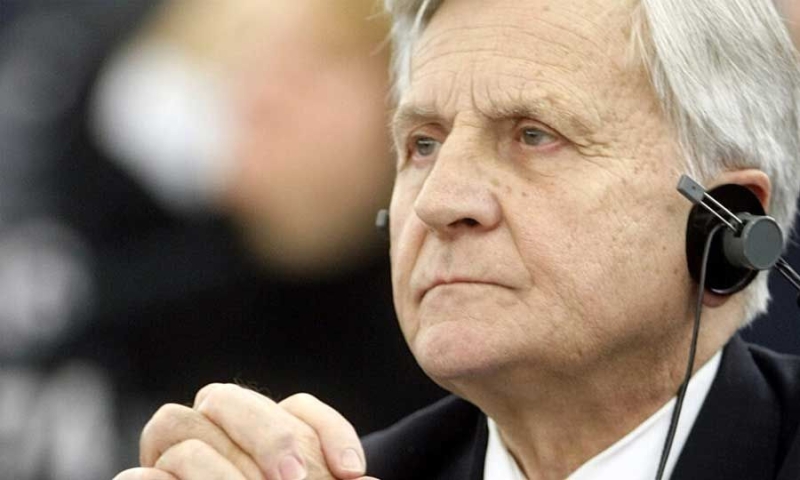 Photo AP
The alarm bell regarding the fiscal situation of France is sounded by the former president of the European Central Bank, Jean-Claude Trichet.
In an interview with the French magazine Le Point, Trichet highlighted the continuous deterioration of the state of French public finances over the past 15 years, recalling that in 2007, France and Germany had identical public debt representing 64% of their GDP, while today France's is equivalent to 112% of its GDP and Germany's is around 66%. "The problem is neither the Fitch rating agency, nor Covid, nor the energy crisis, but a long-term French fiscal slack," says Trichet, underlining that France is currently the bad student of the eurozone, is over-indebted and he doesn't realize it.
"Ten years ago, we were borrowing on the same terms as Germany was borrowing. Today we are between Germany and Spain in terms of interest rates" Trichet emphasizes, underlining that unlike Italy, Greece, Ireland, Portugal or Spain, which were hit by the crisis of the previous decade and came to their senses, France does not show to realize what it means to be vulnerable.
Continuing, Trichet states the following: "I have always supported fiscal prudence because it is an important element of the country's credibility in Europe and in the world. Faced with a global crisis like Covid, it goes without saying that fiscal measures had to be taken to avoid collapse and a gigantic social crisis. The extra expenses were necessary. But the slogan 'whatever the cost' was probably wrong in the case of France, given the unbridled tendency to increase spending".
Regarding the pension reform in France, Trichet states that there were no 36 solutions to ensure the funding of pensions and that raising the retirement age was the appropriate solution. He also adds: "I'm not making a political comment, but what I'm holding back is that the government has remained firm, although it has faced a large part of public opinion, from the extreme right to the extreme left. The government showed courage. For our credibility as a nation, it would be tragic to give up. Neither our partners nor the global creditors who finance us would have understood a setback". their efficiency because they burden the general cost of the country compared to its competitors. Moreover, the necessary increase in military spending should not be an excuse for less fiscal prudence. European countries must make compromises and clarify their priorities in order to free up resources to protect themselves."