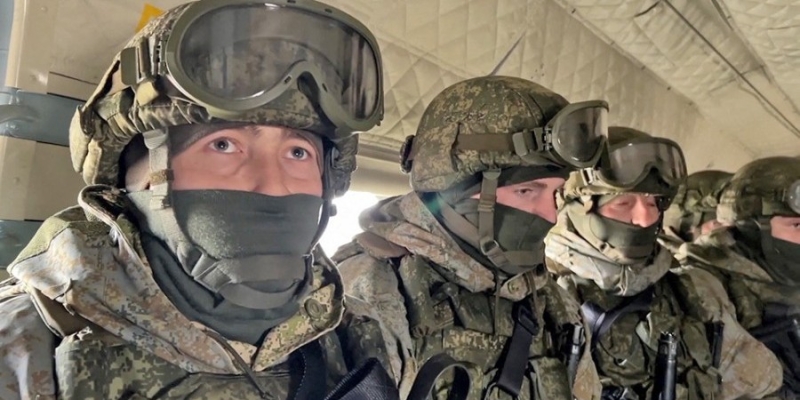 A "bloodthirsty rival" which does not count its losses: the chief of the general staff of the French army warned today against the Russian mercenary company Wagner, which has been deployed in several African countries and on the Ukrainian front.
«Let's look at the militia "Wagner, the show they're making," General Pierre Sill said during a meeting with the Association of Defense Journalists (AJD).
"It sends us a message telling us (that) when we have to deal with these militias elsewhere, they can pay a very heavy blood toll to achieve their goals and will be a bloodthirsty opponent," he said.
< p> Wagner has established itself in recent months as an important helper of the Russian military in Ukraine, particularly on the front line of the battles in Bakhmut (east). Yesterday Sunday, the head of Wagner, Yevgeny Prigozhin, claimed that the organization captured a site near this large city in Donetsk province.
In early January, the US designated Wagner as an international criminal organization, alleging in particular abuses by its members in Ukraine and mass recruitment of prisoners.
Wagner announced last week that it would stop recruiting prisoners, but the group is known to use her soldiers as "sheep to the slaughter" and that he may suffer very heavy losses. Facts confirmed in particular by former members of the private militia.
According to General Sill, Wagner, like other private companies around the world, is driven to "develop" in the context of the so-called "hybrid" conflicts, where classic military confrontation is combined in particular with cyber warfare, information warfare or the psychological impact on public opinion.
"Are all private military companies equal or will they be? "Probably not, there is a degree of state support behind it," he said, referring to the strong ties between Yevgeny Prigozhin and Russian President Vladimir Putin. "Kremlin in one way or another, paying a huge price, asks us questions and tells us that it is a bloodthirsty opponent," the French general insisted.The Russian mercenary company has also established itself in recent years in the Central African Republic and Mali, although Bamako denies it, each time thanks to the withdrawal of French forces deployed there, testifying to a form of strategic degradation and collapse of French influence in Africa.< /p>
The group is suspected of also trying to establish itself in Burkina Faso, where Paris is expected to withdraw in the coming weeks at the request of the ruling junta.
Globally, according to General Sill, the Russian invasion of Ukraine has not completed its geostrategic consequences.
"We are probably in an epochal change of the same magnitude as that of the fall of the Berlin Wall," he said, referring to the changes "that took many years to materialize".
"We have seen the use violence by some states to increase, he noted, referring to China and Iran. "There is a questioning of international law as it has crystallized since the Second World War. Some countries tell us: "your law is conditional, Western, we question it"».
Regarding France's strategy, which is discussing the next Military Planning Law (LPM, 2024-2030 ), the war in Ukraine is leading to adjustments to needs but not to questioning the Army's choices, according to the general.
It is a matter of not "building for 2030 an Army necessary for 2022", he said, but they need more means of "management, support".
Source: APE-MPE