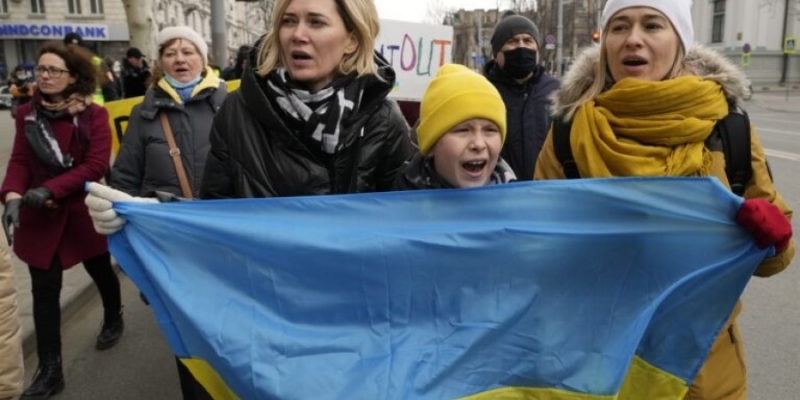 Free mentoring and programming skills development programs for displaced Ukrainian girls aged 14-17 and 18+ living in Cyprus, the non-profit initiative Girls in STEAM Academy has announced. The programs are free and will be offered in the English language.
As stated in the announcement, this initiative aims to bridge the gender gap in the fields of Science, Technology, Engineering, Arts and Mathematics (STEAM). This year, it announced the organization of two BridgeSTEAM programs aimed specifically at girls and women from Ukraine to "empower them with knowledge and tools to enable them to access education related to STEAM disciplines," as stated.
In particular, it is noted that the BridgeSTEAM programs aim to empower the participants in terms of their programming skills, to inform them about career opportunities in the STEAM fields and to bring them in contact with female role models working in these fields in Cyprus.< /p>
It is also reported that the programs will offer a career counseling workshop with a certified trainer, as well as a workshop on the United Nations Sustainable Development Goals.
The initiative points out that the programs for girls aged 18+ will be held on April 22-23, 2023, from 9:00 am to 6:00 pm, at the Youth Makerspace in Larnaca. Applications can be submitted online here until April 3.
For girls ages 14-17, the programs will be held on May 20-21, 2023, from 9:00 a.m. to 6:00 p.m. in Limassol. Applications can be submitted here until May 2nd.
BridgeSTEAM programs for displaced girls from Ukraine are completely free to participants and are funded by American Spaces (U.S State Department/US Embassy in Cyprus), with the support of CUTing Edge – An American Space (Cyprus University of Technology), Amdocs Cyprus and Youth Makerspace Larnaka (Cyprus Youth Organization).
For more information , those interested can contact Anastasia Liopetritis on phone 00357 99169053.
Source: KYPE