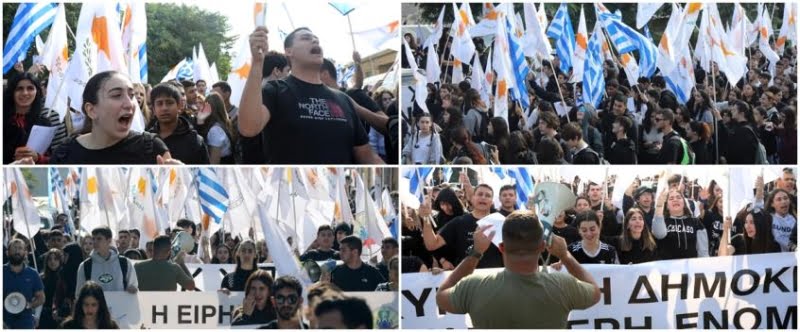 With a mass gathering and a march to the roadblock in Nicosia within the walls, today schoolchildren and students condemned the declaration of the pseudo-state, which has been 39 years since November 15, 1983. At 10:30 on Tuesday morning they gathered at the Famagusta Gate, from where they headed to the roadblock, where a resolution condemning the pseudo-state was delivered to the UN. At the same time, protest events were held by students in all the cities of Cyprus.
In the resolution against the "illegal and separatist action carried out by the then nationalist Turkish Cypriot leadership of Rauf Denktas and Turkey, with the declaration of the pseudo-state", it is stated that the Cyprus issue remains a problem of invasion and continued occupation and that the aim is to reach a solution to the Cyprus issue problem, on the basis of the Bizonal – Bicommunal Federation and the political equality, as it is described in the resolutions of the UN, with a single citizenship, with a single indivisible sovereignty and an international personality".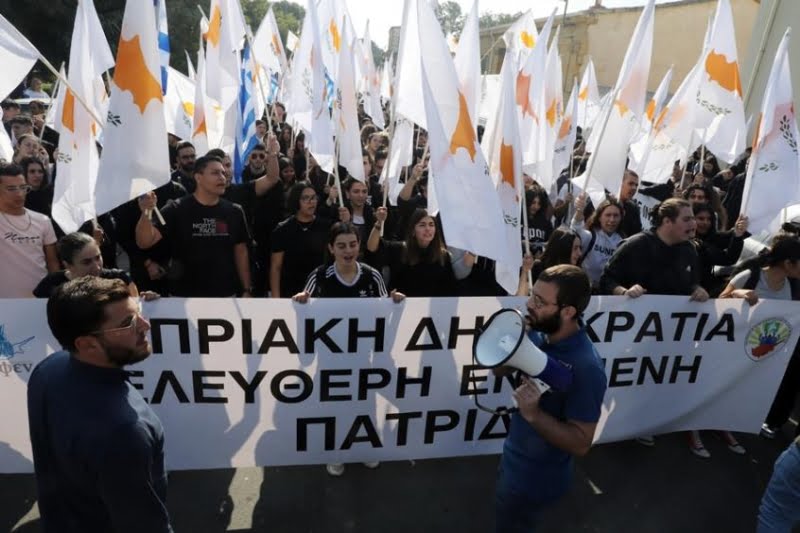 He notes that, despite the condemnation of the pseudo-state by the UN and its non-recognition by any other state, Turkey persists in this "unacceptable, illegal and divisive situation", which "demonstrates its reluctance to find a just, sustainable and functional solution to the Cyprus problem", while adding that the Bi-zonal – Bi-communal Federation as a basis for a solution, constitutes "the final retreat of the Greek Cypriot side".
The resolution continues by emphasizing that "the status quo of the occupation, as well as the fact that the Cyprus problem remains unresolved, poses huge risks for our youth, but also for all Cypriots, who continue to live in conditions of uncertainty for the future".
He also mentions that with the stagnation in the course of the Cypriot after Cran Montana, the wounds remain open "from the sad events of 1974 and the twin crime against the people and our country, the result of a long-term conspiracy, which wanted the conversion of the "red and green leaf" of the Mediterranean, on an unsinkable NATO aircraft carrier".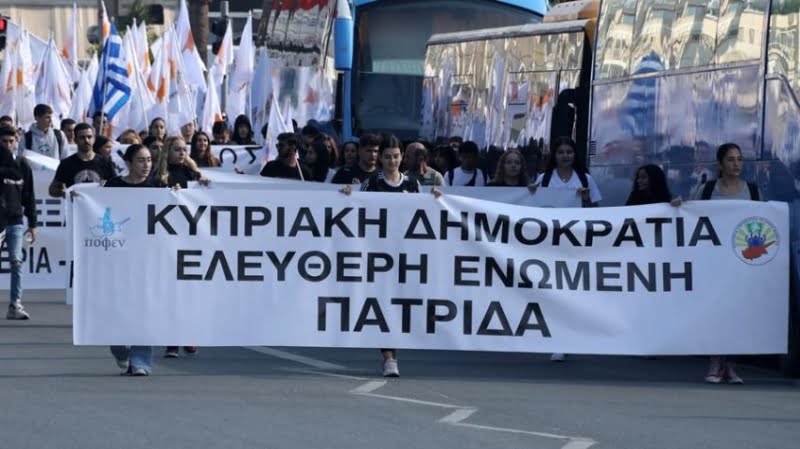 The resolution expresses the assurance to continue the struggle to achieve a sustainable solution that will reunite Cyprus, a solution "that will create an environment of peace and security", despite the negative surrounding atmosphere, especially after the election of Tatars to the leadership of the Turkish Cypriot community.< /p>
He also notes that "the solution to the Cyprus problem must rehabilitate those affected by the invasion, but, at the same time, it must make the next generations equal citizens of a sovereign state without guarantees and without invasive rights".
p>