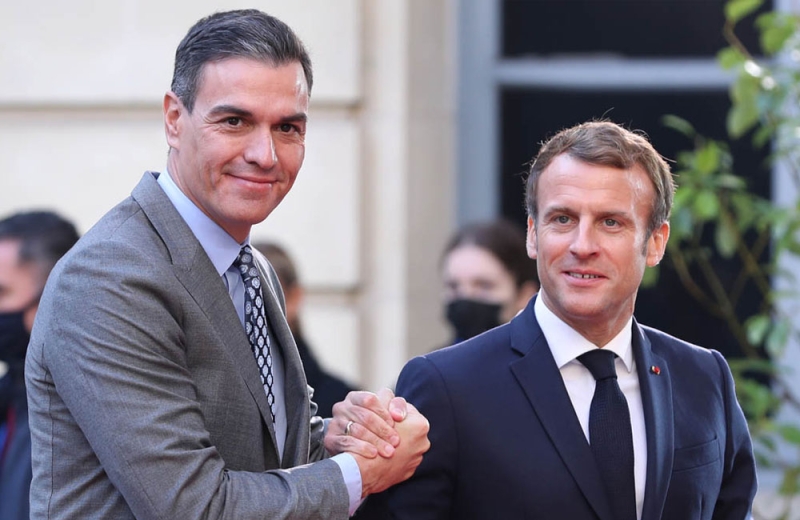 The heads of government of Germany Olaf Solz, Spain Pedro Sanchez and Portugal Antonio Costa indirectly call on the French to vote for Emanuel Macron and not Marin Le Pen in the second round of the French presidential election, with an article published today by Le World.
"The choice that the French people are facing is crucial for France and for each of us in Europe. Is the choice between & # 8217; "A democratic candidate who believes that France is stronger in a strong and autonomous European Union, and a far-right candidate who is openly on the side of those who attack our freedom and our democracy." to name.
The three leaders say the war waged by Russian President Vladimir Putin against Ukraine "is aimed at the values ​​that France and our countries stand for: democracy, sovereignty, freedom and the rule of law" and runs the risk of we see "the borders being redrawn by force again, as (& # 8230;) has happened so many times in our bloody past."
"The populists and the far right in all our countries have made Vladimir Putin ideological and political model, echoing his nationalist claims. They copied his attacks on minorities and diversity. "They share his dream of a uniform nation," they added.
"We need France on our side (& # 8230;) A France that defends our common values, in a Europe in which we recognize ourselves, which is free and open to the world, sovereign , strong and at the same time generous ", they assure.
" This France is also on the ballot of April 24. We hope that the citizens of the French Republic will choose it ", the signatories of the article conclude.