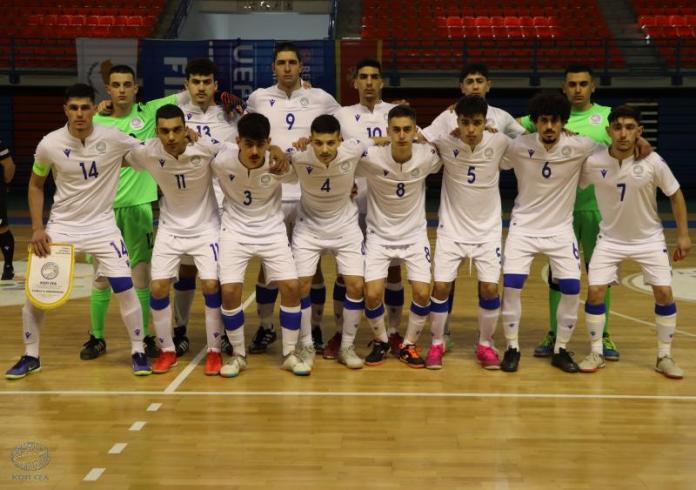 Our National Youth K-19 Futsal team suffered a friendly defeat by the respective team of Montenegro today.
From goals scored in the 6th and 17th minute, Montenegro prevailed 2-0.
The match is part of the preparation of our National Team, in view of its official obligations in the qualifying phase of the European Championship.
"Every friendly match offers us great utility to prepare as best we can and to be ready for our official obligations.
"Through every game, our goal is to show progress and in relation to the friendlies we gave in Montenegro, today we presented a better picture", said characteristically our Federal coach Chrysostomos Chrysostomou.
On Sunday at 12 noon the two teams will face in the second friendly that will take place in Cyprus, again in the room Tassos Papadopoulos – Eleftheria.
In today's friendly, Horozian, El Kebe, Louka, P. Ioannou Georgiou (Vrontis, Aggelis, Nikiforou, Andreou, Konstantinou, Lambrou, Anastasiadis, Panagiotou, K. Ioannou) played.
Like this:
Like Loading …