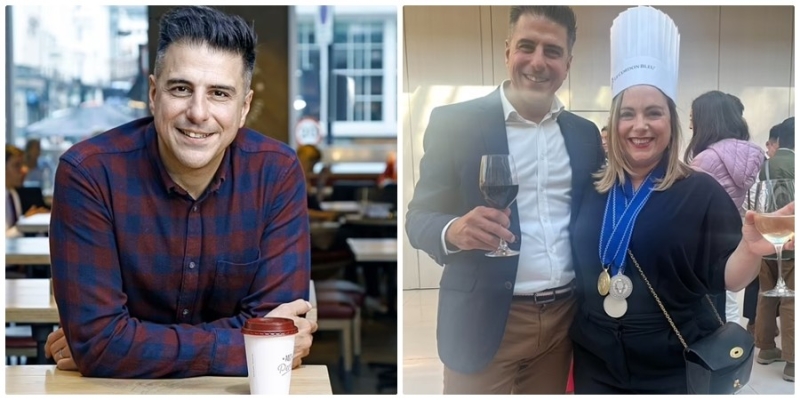 From a salary of £2.75 an hour in a well-known restaurant chain, he managed to become CEO and be paid £400,000 a year. The reason for the Cypriot Panos Christou, who with his hard work became the boss of the Pret A Manger restaurants in London.
According to the DailyMail, the 45-year-old Panos Christou comes from a family bio wrestlers, who were trying to make ends meet in the demanding working environment of London.
At the age of 16, he left school to work for a low salary in a well-known restaurant chain. But his life changed when he joined the Pret family, after his hard work quickly rose to the position of CEO.
The same publication reports that the successful Cypriot gave three salary increases to his employees in in one year.
In his statements he mentioned that "my first job, at 14 15, was distributing leaflets door to door. I washed my father's car every Sunday and he paid me a couple of quid, but I made more than the change I found on the back of the seats.
He went on to stress that "my parents were not happy with the choice to I leave school at 16. But now they are satisfied».
The 45-year-old Cypriot is married and has two children. He is paid a salary of £400,000 a year.
Also read: Rising credit card debt among citizens in the occupied territories