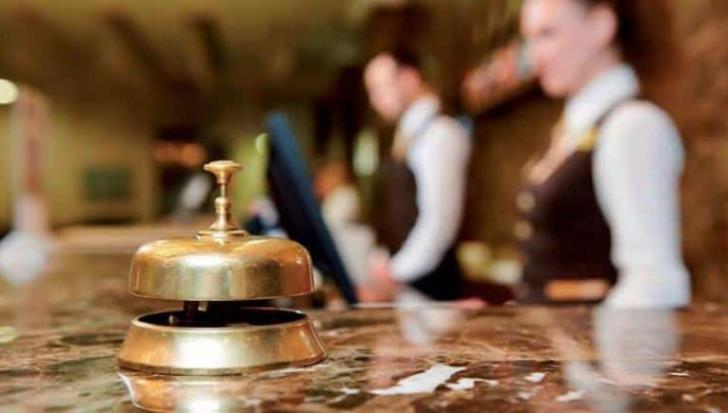 i style = 'color: black' class = 'fa fa-user' aria-hidden = 'true'> & nbsp & nbspΑδάμος Αδάμου & nbsp; & nbsp;
The crisis in Ukraine is exacerbating the challenges for tourism this year, but the main problem of the hotel industry, that of staff shortages, seems to be coming to an end.
In particular, the demands of to meet their human resource needs from third countries will be under the microscope of the Ministry of Labor and the Tripartite Advisory Committee, which predicts the employment strategy of foreigners, with the aim of completing the whole process next Tuesday.
< p>The process that was finally decided to examine the needs of hoteliers is in line with the existing employment strategy of employees from third countries but provides further "filters", in order not to victimize existing staff and not to approve licenses to companies that do not apply collective agreements.
SEE ALSO:
Alarm in the Cypriot tourism for the Ukrainian Here is the new decree for the measures – In force from on Thursday
According to information from "F", the Department of Labor Relations of the Ministry of Labor will also have a role in the whole process, about which all interested parties were informed yesterday and which received the green light from the Minister of Labor. The latter is also expected to host the Tripartite Advisory Committee, which will examine from tomorrow Friday morning the requests of tourist groups and individual hotels that have notified the Department of Labor requests for staff. According to information, until yesterday afternoon at the Labor Department of the Ministry of Labor there were requests for 3,300 employees in the hotels, which did not seem to be able to be covered by local staff.
These requests will be considered by the Tripartite Advisory Committee, which, as decided, will include representatives of the hoteliers' associations STEK and PASYXE, the hotel staff unions of SEK, PEO and DEOK, the director of the Department of Labor Relations, as well as the director of the Department. p>
READ THE ENTIRE REPORT IN THE PUBLISHED FILELEFTHERO PRESS