The chairman of the Trade Committee of the Parliament spoke about an unfair trade war at the expense of the Cypriot republic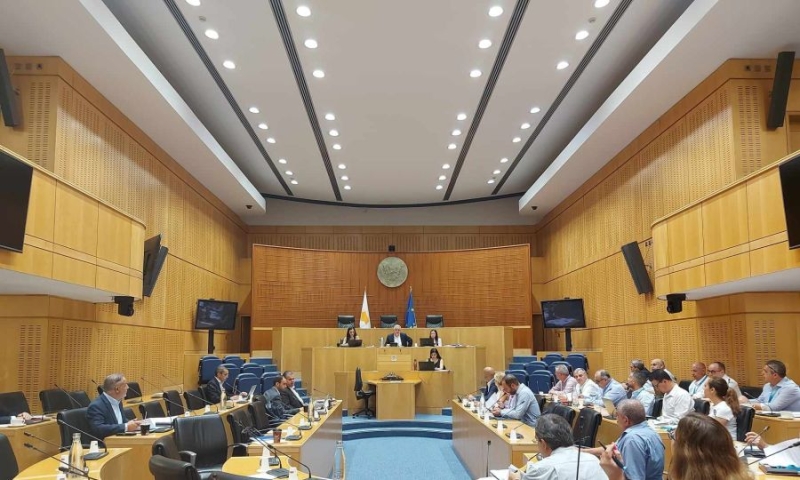 At the next session of the Commission, the memoranda of all those involved will be submitted for the distortions in the Cypriot food market in Cyprus.
Serious problems in the field of retail trade were highlighted by today's debate of the Commerce Committee of the Parliament. The issue was discussed at the initiative of DIKO MP Chrysis Pantelidis as issues surfaced in the context of the e-kalathi debate in the previous committee session. Today, specific examples of retail premises operating illegally and without planning permission were reported, with health and equity issues being raised in retail.
A lack of institutional framework was strongly discussed, resulting in the construction of a large number of kiosks or food retail outlets on the same street. A case of illegal licensing of a food business operating in an apartment building was also reported, creating serious problems in the entry and exit of the tenants of the apartments. From the chairman of the committee, Kyriakos Hatzigiannis, it was requested that all sides give memoranda in writing so that by recording the issues that exist, they can proceed to discuss corrective actions or measures.
Among the distortions in the retail market in Cyprus and the issue of illegal trade in products from the occupied territories, tobacco and others, and with consumers who shop at the supermarkets of the occupied territories.
K. Hatzigiannis spoke of unfair trade war against the Republic of Cyprus and stated that the crossing is not only through roadblocks but through many points, through which cars and trucks pass to and from the free zones. He added that the products that come from the occupied territories to the free areas have zero VAT rates, while speaking in particularly high tones he wondered: "How far will this situation go?" Our state services are out of place and time as far as trade with the occupied territories is concerned and we must put this commercial transaction on a correct and fair basis". He referred to cases such as Potamia, Achna and Astromeritis where the crossing is carried out freely, with people carrying either bricks or marbles, furniture and food. This is unfortunately the prevailing situation, he commented finally.