Meeting the man who reshaped Mars' next rival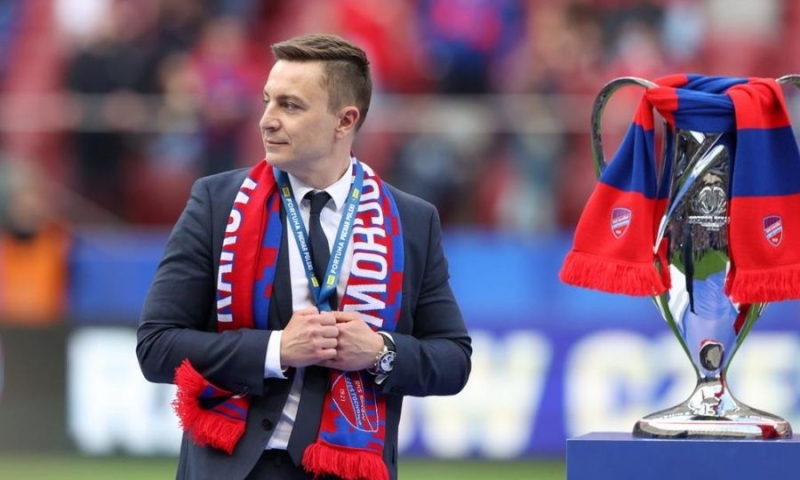 Raków Częstochowa, the rising force of Polish football on the way of the also rising in Cyprus, Ari. A club that in 2015 was in the third division of its country, seven years later… counts two cups, one championship and while just a few days ago it secured the minimum goal of participating in the Conference League groups.
But really, how did this team overcome the perennial great powers of Poland, such as Lech Poznan, Legia Warsaw, Wisla Krakow, etc.?
So as we broadcast last Thursday (03/08) on the program of SPORT FM 95.0 "Mappes Show" the answer lies in the name, Michał Świerczewski! This is the owner of Rakov, who in 2002 opened a small store that sold electronic computers and today he is a multi-millionaire! In particular, he is now the founder and CEO of X-Kom, a chain of electronic equipment stores that is one of the leaders in e-commerce in Poland.
His pioneering ideas in computing made him so successful that he is now one of the richest men in his country, but he didn't stop there. You see, in 2015 he decided to take over the reins of the team he had supported since childhood. The reason obviously for Rakow, which based in Częstochowa (Poland's 13th most populous city), had nothing to show until then!
However, methodically and with the decisive contribution of the former the team's coach, Marek Papsum, took it to the top. Mr. Świerczewski's goal is certainly to establish his team at the highest football level in his country, but also to advance even further in this year's Champions League.
Their next obstacle, the also extremely ambitious, Aris, and based on what we know about the two clubs we expect two very interesting games.